Make even more miracles happen.
Chanukah is the time we celebrate God miraculously making one day's supply of lamp oil last for eight days, so the Temple in Jerusalem could be rededicated.
Though Chanukah is clearly a significant observance for Jewish people worldwide, it's just one of God's countless miracles to bless His people.
That's why I hope you'll stand with us now by sending a generous year-end Chanukah Miracles gift of support. Join us right now with your gift to make even more miracles happen!
---
Thank you for your partnership!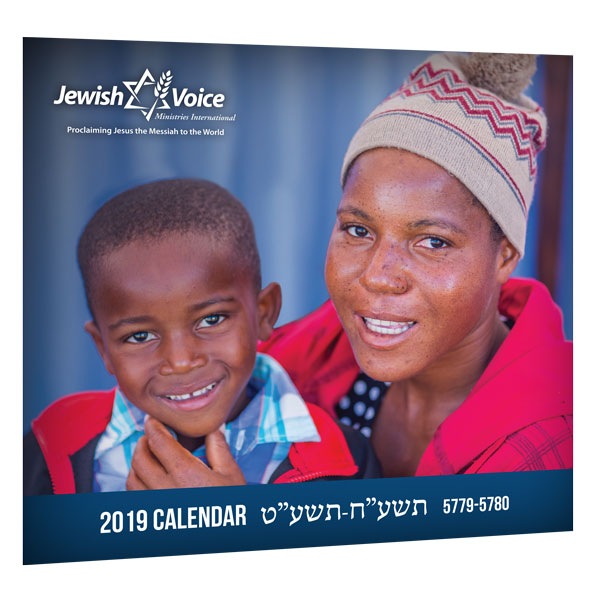 With your contribution of any amount
2019 Jewish Voice Wall Calendar (5032)
.
You'll be blessed by our 2019 calendar, lled with stunning color photos of the work of Jewish Voice you are helping support around the world, plus plenty of room to make notes on upcoming personal and family events.
---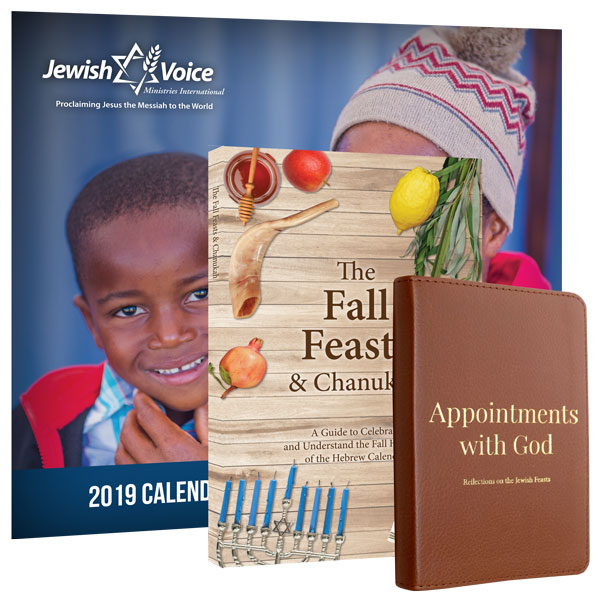 With your contribution of $50.00 or more
The Fall Feasts and Chanukah Package (2095)
The Fall Feasts & Chanukah
Explore the rich spiritual significance of each of the Fall Feasts and learn about the prophetic pictures of Yeshua (Jesus) contained in each one. You'll discover the cohesive thread running through the Old and New Covenants and the special lessons that the Fall Feasts hold for you.
Appointments with God: Reflections on the Jewish Feasts
"Appointments with God" includes teachings about each Feast as well as daily devotions for Passover, Sukkot and Chanukah. It presents many Scripture readings, insightful questions and designated spaces to record your thoughts. This book will guide you to find deeper meaning each year in these appointments with God.
2019 JVMI Calendar
---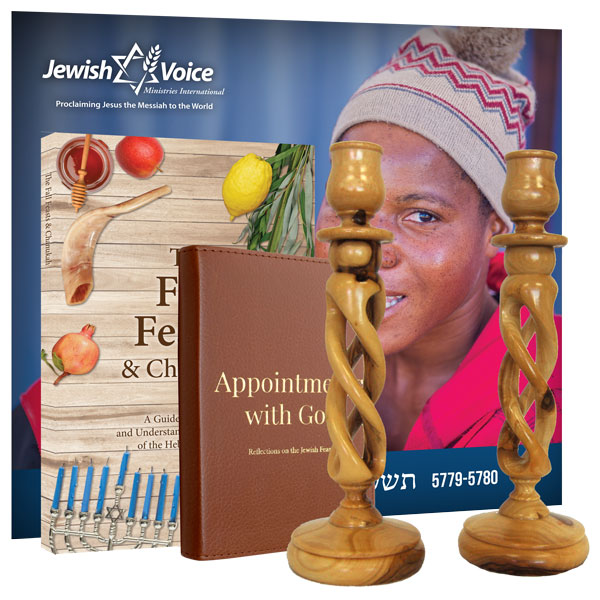 With your contribution of $125.00 or more
Olive Wood Candlesticks Package (2096)
Olive Wood Candlesticks
These exquisite candlesticks are turned with an intricate spiral and stand 9" tall with approximate 3" bases. Designed for tapered candles, this lovely pair of candlesticks will dress any table or mantle with natural beauty.
2019 JVMI Calendar
The Fall Feasts & Chanukah
Appointments with God: Reflections on the Jewish Feasts