Give more help, more healing, more hope
Now is your final chance to double your gift. It costs just $30 to provide one Jewish person with humanitarian aid and the opportunity to hear the Good News. That means — with the matching funds — your gift will be automatically doubled to help two people.
So please give as generously as you can, knowing your gift will reach twice as many people.
---
Thank you for your partnership!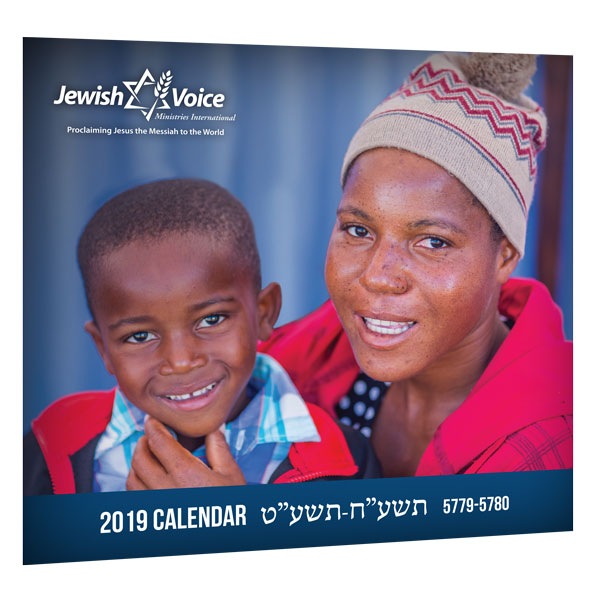 With your contribution of any amount
2019 Jewish Voice Wall Calendar (5032)
.
You'll be blessed by our 2019 calendar, lled with stunning color photos of the work of Jewish Voice you are helping support around the world, plus plenty of room to make notes on upcoming personal and family events.
---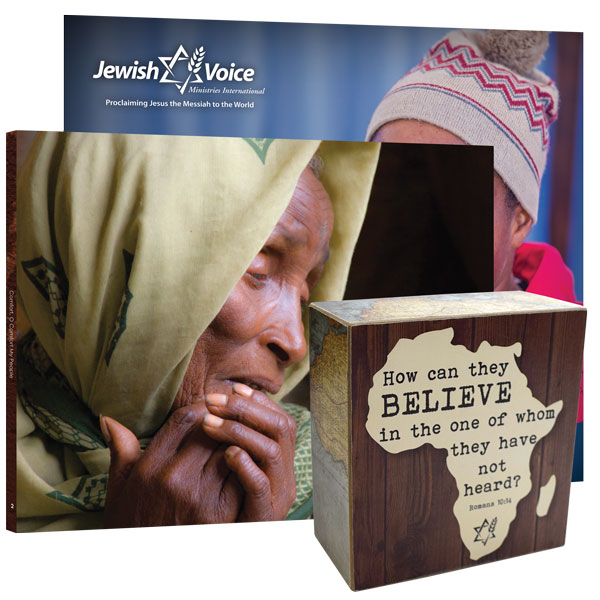 With your contribution of $50.00 or more
Comfort O Comfort My People Package (2084)
This package includes:
Comfort, O Comfort My People, photo book
Meet the Beta Israel of Ethiopia. This beautiful coffee table book of photographs and stories chronicles Jewish Voice's outreach to this lovely but impoverished people. See how your support has uplifted and helped the poorest of the poor Jewish people of Ethiopia.
Africa Box Plaque
A Jewish Voice exclusive, this art piece bears the outline of Africa against a woodgrain pattern and contains the words of Romans 10:14 – How can they believe in the one of whom they have not heard?" Edges are adorned with antiqued map designs of Africa, where Jewish Voice provides much-needed medical, dental and eye care and shares the Gospel with impoverished Jewish communities.
2019 JVMI Calendar
---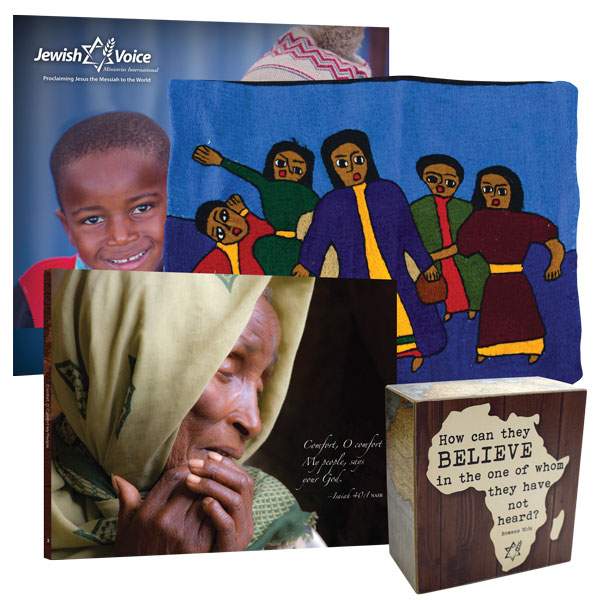 With your contribution of $200.00 or more
Ethiopian Pillow Cover Package (2085)
This package includes:
Handmade Ethiopian Pillow Cover
Beautiful embroidered pillow covers are hand sewn for JVMI by members of the Beta Avraham and Beta Israel Jewish communities in Ethiopia. Adorned with scenes from the Bible, these colorful pillow covers reflect the art and culture of the special people who carefully stitch the designs into one-of-a-kind works of art for your home.
Comfort, O Comfort My People, photo book
2019 JVMI Calendar
Africa Box Plaque