The enemies of Israel and the Jewish people have not given up. We can no longer sit by and watch as Israel's enemies — driven by bald-faced anti-Semitism — work to isolate, destabilize and, ultimately, destroy the Jewish State.
Israel's security should be a concern to all Americans who understand that the Jewish State is our greatest ally in the Middle East. Your gift will encourage others to stay strong in the face of pressure, and support Israel.
Because I believe you're someone who loves and supports the Jewish people, I'm asking you to join me in taking a strong stand for Israel. Give your best gift now and let your love take action.
---
Thank you for your partnership!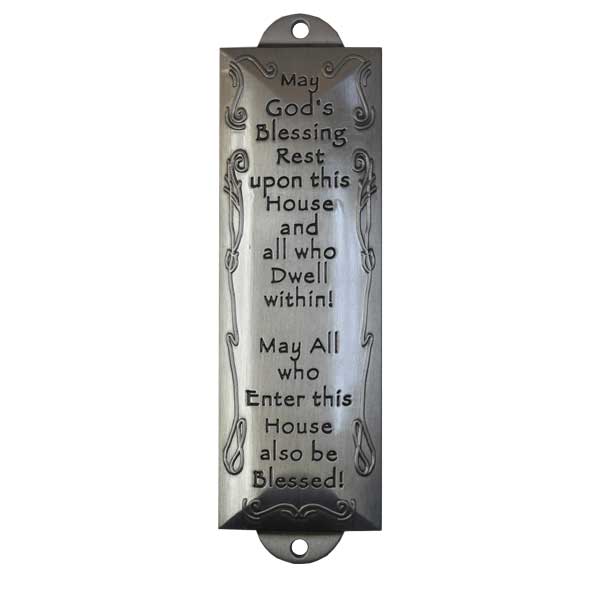 With your contribution of any amount
The House Blessing Mezuzah #5015
This pewter mezuzah is engraved on both sides with gracious blessings for your home. Delicate ribbon-like designs highlight the words, "May God's blessing rest upon this house and all who dwell within! May all who enter this house also be blessed!" Inside, the words of Deuteronomy 6:4-9 are printed in Hebrew on a parchment scroll. Measures 5" high.
---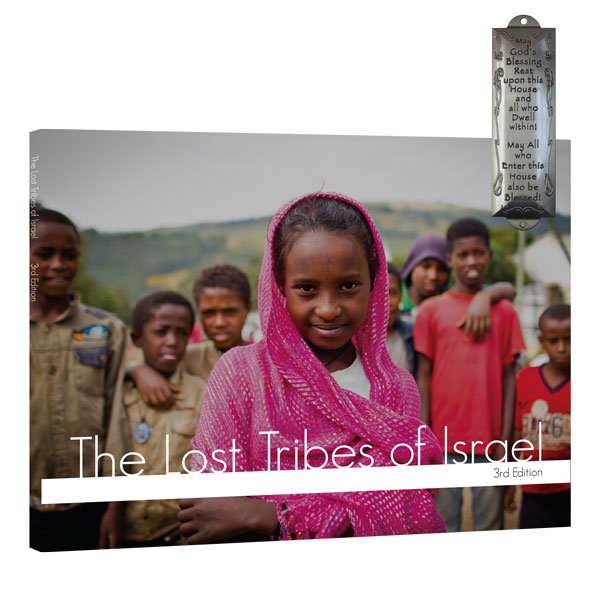 With your contribution of $35.00 or more
The Lost Tribes of Israel, 3rd Edition, softcover coffee table book (2032)
A captivating mystery, the "Lost Tribes of Israel" have fascinated historians and biblical scholars for centuries. Join us on a journey as we reveal the ancient story of the "Lost Tribes of Israel" and uncover pockets of Jewish people found in surprising places all around the globe.
This package also includes:
House Blessing Mezuzah (5015)
---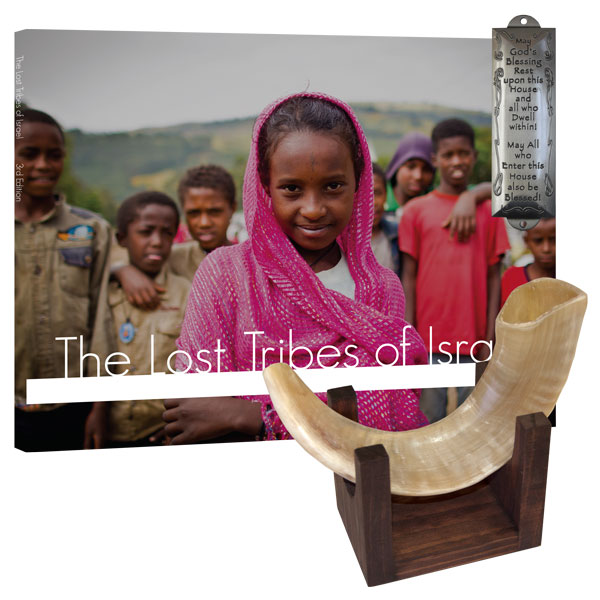 With your contribution of $100.00 or more
Small Ram's Horn Shofar Package (2033)
Small Ram's Horn Shofar
The shofar is the trumpet of Bible times. Used to announce the beginning of holy days such as Rosh Hashanah and Yom Kippur, it was also used by ancient Jewish People at the beginning of battle.
Small Shofar Stand
This beautifully crafted wooden stand will display your shofar as a special keepsake and conversation piece. Made in the USA out of pine wood.
This package also inludes:
The Lost Tribes of Israel
House Blessing Mezuzah