Please give now to rush help and hope to God's chosen people!
As we celebrate God's deliverance of ancient Israel and the freedom that Yeshua (Jesus), our Passover Lamb, purchased for us with His blood, you can give hope to suffering Jewish people around the world.
Your gift will help provide life-saving humanitarian aid. But, most important, you will share the Good News that Jesus, their Messiah, has come to deliver them from the curse of sin and death.
Please help today. For some, tomorrow may be too late.
---
Thank you for your partnership!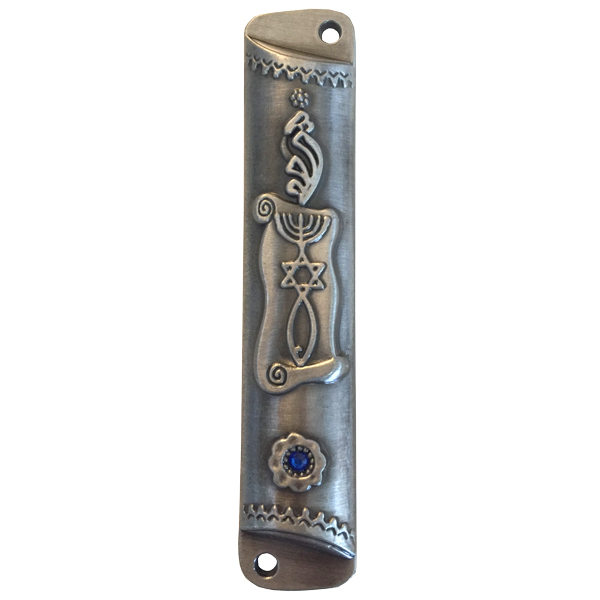 With your contribution of any amount
Grafted In Mezuzah
A mezuzah is a small container placed on the doorposts of homes in accordance with the Torah's command. Placed on your doorpost it will remind you of the Torah's commandment to remember God's Word, that He is one, and to pray for Israel.
---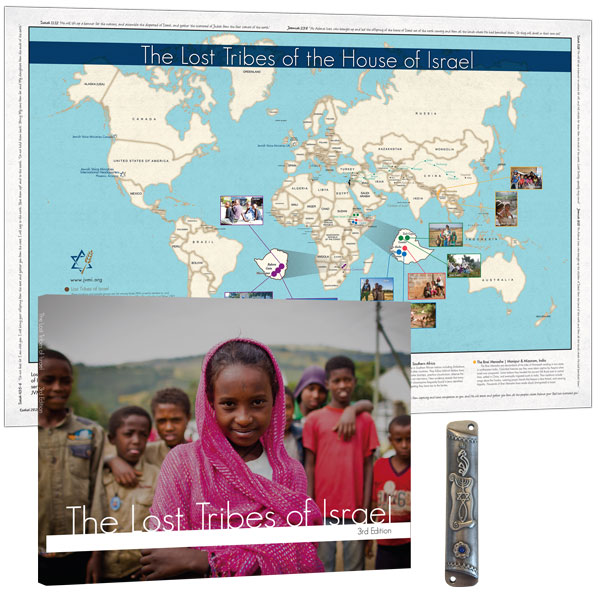 With your contribution of $50.00 or more
The Grafted-In Mezuzah Package (2139)
Grafted In Mezuzah
Containing a scroll with the Shema from Deuteronomy chapter 6, this metal mezuzah contains the "grafted in" symbol: interconnected Christian fish, Jewish star, and menorah.
The Lost Tribes of Israel, 3rd Edition, softcover coffee table book
The whereabouts of the "Lost Tribes of Israel" has been one of the great puzzles of the ages…until recently. Join us on a journey as we reveal the ancient story of the "Lost Tribes of Israel" and uncover pockets of Jewish people found in surprising places all around the globe.
Lost Tribes Map, 3rd Edition
See where communities of people from the "Lost Tribes of Israel" have been identified today. See where Jewish Voice ministers to Lost Tribes communities and learn about the various groups of Jewish people we serve.
---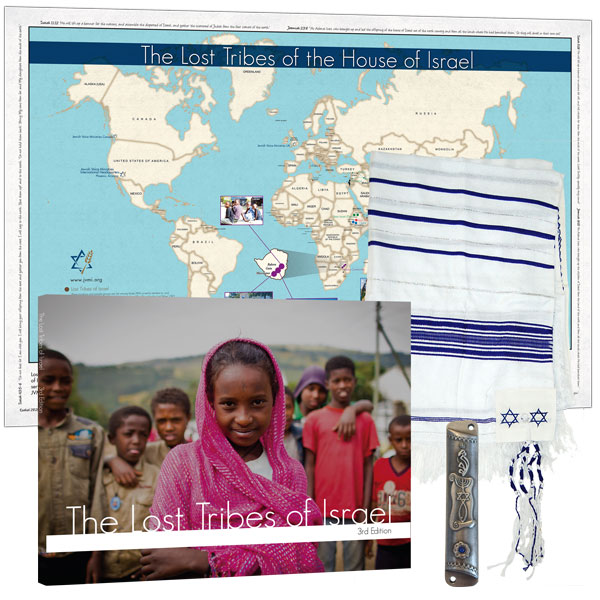 With your contribution of $150.00 or more
Ethiopian Tallit Package (2140)
Handmade Ethiopian Tallit
For centuries the prayer shawl, or tallit (tah-LEET), has been a part of Jewish worship. At the four corners are the tzitzit (TZEET-tzeet), long fringes that serve as a reminder to cherish and keep the Lord's commandments as instructed in the book of Numbers.
The Lost Tribes of Israel, 3rd Edition, softcover coffee table book
Lost Tribes Map, 3rd Edition
Grafted In Mezuzah