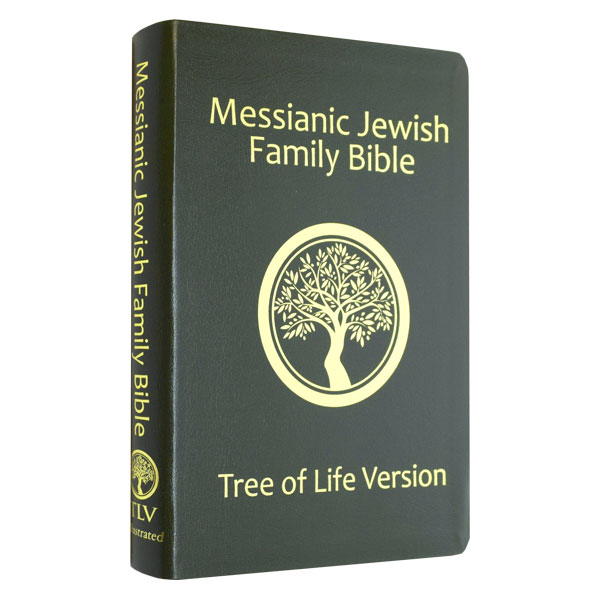 With your contribution of $100.00 or more
The Messianic Jewish Family Bible #8600
The Messianic Jewish Family Bible is the first and only of its kind. This exciting new Bible translation unites Old and New Covenant with a consistent Hebraic perspective. Translated directly from the original Greek and Hebrew texts and vetted by some of the best and brightest Messianic theologians and scholars, the translation is true to its original Hebraic roots and idiom. This Bible introduces important Hebrew words that clarify scriptural meaning, restores names to their original Hebrew, and includes footnotes identifying Messianic prophecies as well as study notes written by Jonathan Bernis. Designed to be readable for the whole family, we're sure you will enjoy the Messianic Jewish Family Bible. Bible is 9 and 3/8" by 6 and 1/2" with a bonded leather cover.
---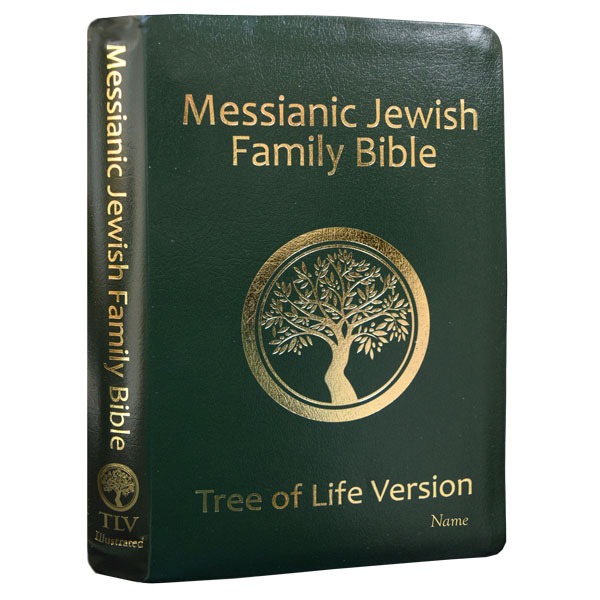 With your monthly contribution of $30.00 or more
Personalized Messianic Jewish Family Bible (4155)
We'll personalize the cover of your new Messianic Jewish Family Bible! We'll imprint your name, initials or other meaningful wording in gold lettering that perfectly complements this Bible's cover design and gold-edged pages. 
---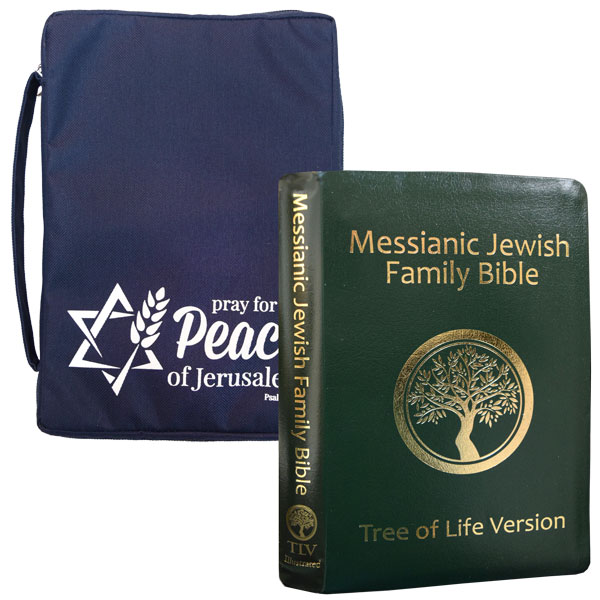 With your monthly contribution of $30.00 or more
Messianic Jewish Family Bible + JVMI Bible Cover #4156
This package includes:
JVMI Bible Cover
Protect your Bible with this quality canvas Bible cover. It has a full zipper, pencil holder, ribbon page marker and an interior pocket for your notes. The cover is navy blue and features the words of Psalm 122:6, "Pray for the peace of Jerusalem." It measures 6.75" W x 9.75" H x 1.5" D and perfectly fits the Messianic Jewish Family Bible
Messianic Jewish Family Bible
---