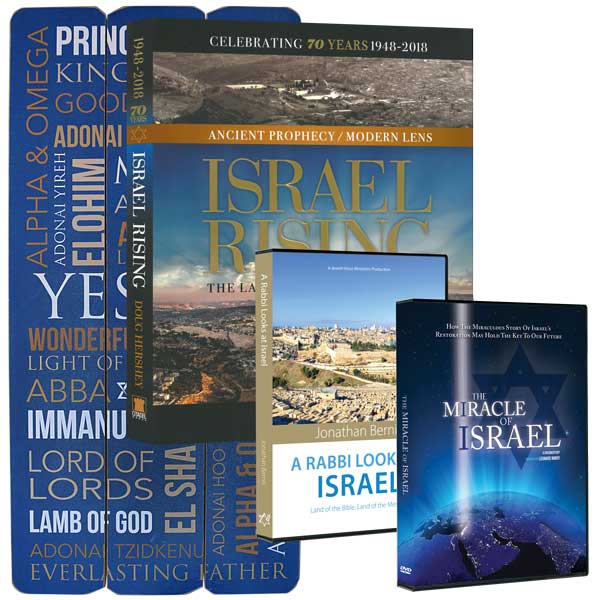 With your monthly contribution of $30.00 or more
Israel Rising Package (4154)
This package includes:
Israel Rising (book)
Miracle of Israel DVD
A Rabbi Looks at Israel DVD
Names of God Plaque
---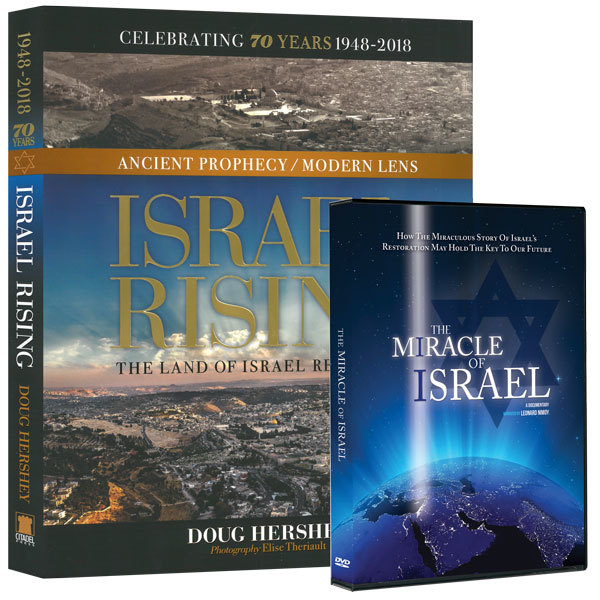 With your contribution of $40.00 or more
Israel Rising Package (2026)
This package includes:
Israel Rising (book)
"Israel Rising: Ancient Prophecy, Modern Lens" is an exceptional look at the prospered landscape of Israel as seen through photographs taken from the same angles – 100 years apart. Because the century-old photographs in this remarkable collection enjoyed an extremely limited circulation, these photo comparisons reveal changes in Israel that have remained virtually unseen until now.
Miracle of Israel Blu-ray
The Miracle of Israel tells the story of the only nation in the history of the world that has maintained a national identity for centuries without a homeland. The documentary explores four ancient prophecies in light of modern events and highlights four miracles that are distinct threads of the fabric of the Jewish people's survival and restoration.
---