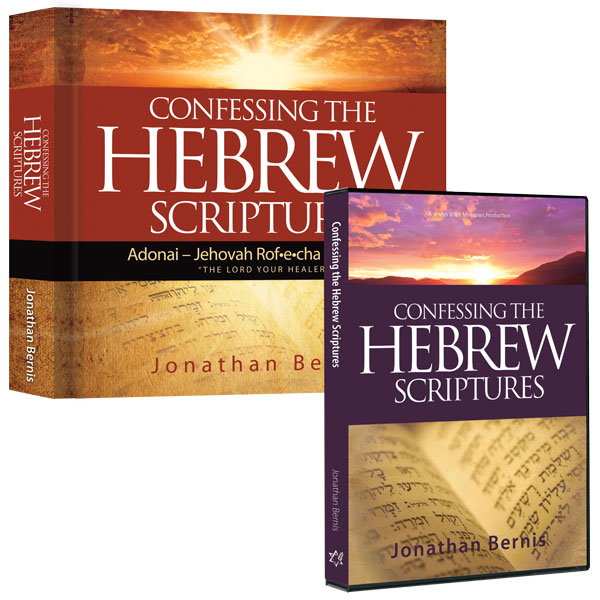 With your contribution of $40.00 or more
Confessing the Hebrew Scriptures Healer DVD Package (2133)
Confessing the Hebrew Scriptures - The Lord Your Healer
The first of the Confessing the Hebrew Scripture series, The Lord Your Healer combines encouraging verses of healing and health with beautiful photographs of Israel. Each verse is written in English, Hebrew, and the transliteration from Hebrew.
Confessing the Hebrew Scriptures DVD
There is power in the Word of God. It is living and active, sharper than any two-edged sword and is filled with promises and hope for all generations. To lay hold of the abundant life Yeshua promised us, we must grab onto His Word and make it a vital part of our lives.
---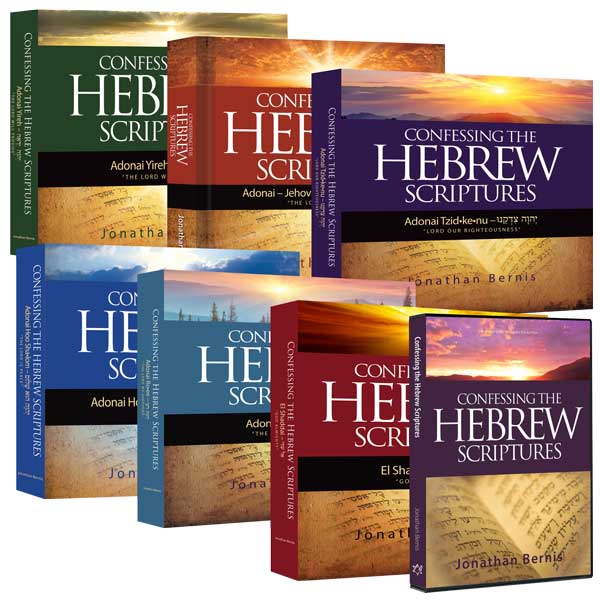 With your contribution of $100.00 or more
Confessing the Hebrew Scriptures Book Package (2134)
Confessing the Hebrew Scriptures - The Lord Your Healer
Confessing the Hebrew Scriptures - The Lord Our Righteousness
Confessing the Hebrew Scriptures - The Lord My Shepherd
Confessing the Hebrew Scriptures - The Lord is Peace
Confessing the Hebrew Scriptures - The Lord Will Provide
Confessing the Hebrew Scriptures: El Shaddai, God Almighty
Confessing the Hebrew Scriptures DVD
---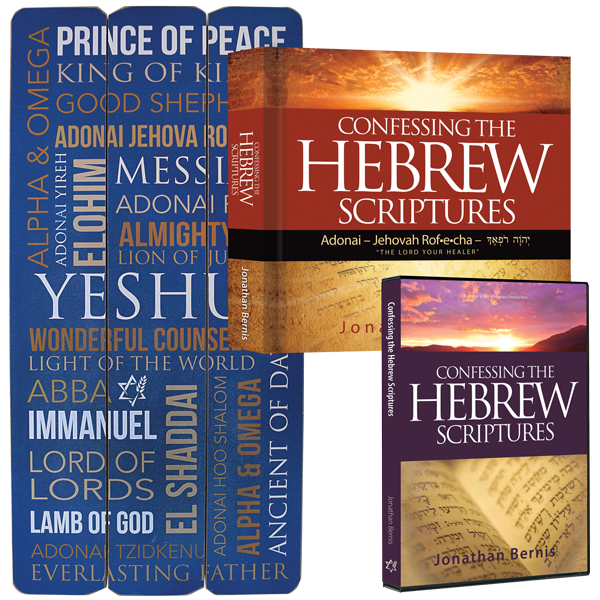 With your monthly contribution of $30.00 or more
Names of God Plaque + CHS Healer Package (4173)
This package includes:
Names of God Plaque
You'll be encouraged every time you look at this Names of God plaque! It contains 23 different biblical references for God artistically arranged on a pallet-style background of three wooden boards. From King of Kings to Abba, every name will inspire you and draw you closer to our Lamb of God and Everlasting Father.
Confessing the Hebrew Scriptures - The Lord Your Healer
Confessing the Hebrew Scriptures DVD
---