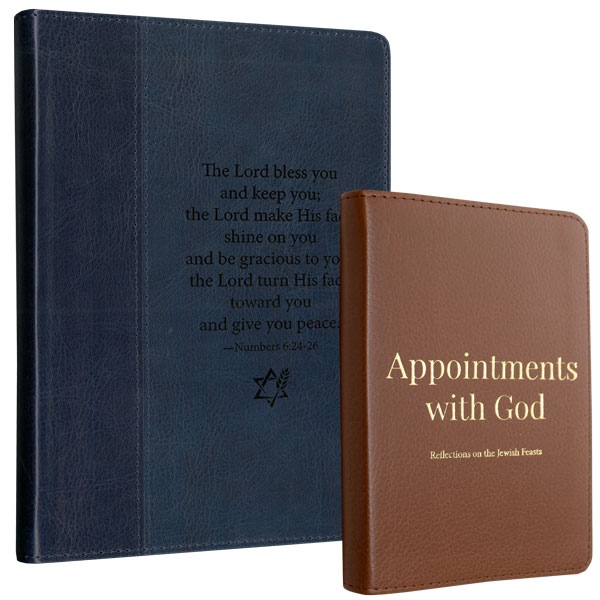 With your contribution of $40.00 or more
Appointments with God Package (2098)
This package includes:
Jewish Voice Deluxe Journal
Whether used for study notes, personal thoughts, or a prayer log, this deluxe journal is sure to enhance your walk with the Lord. Each of the 400 lined pages is edged in silver and includes a Scripture verse. The leather-like cover is dual-tone blue with matched stitching and is debossed with the Aaronic Blessing..
Appointments with God: Reflections on the Jewish Feasts
The Jewish Feasts provide us opportunities to enrich our faith by entering into God's presence to connect with Him around a theme of His choosing. Gentile Believers in Yeshua have much to gain by understanding the Jewish Feasts as well. "Appointments with God" includes teachings about each Feast as well as daily devotions for Passover, Sukkot and Chanukah.
---