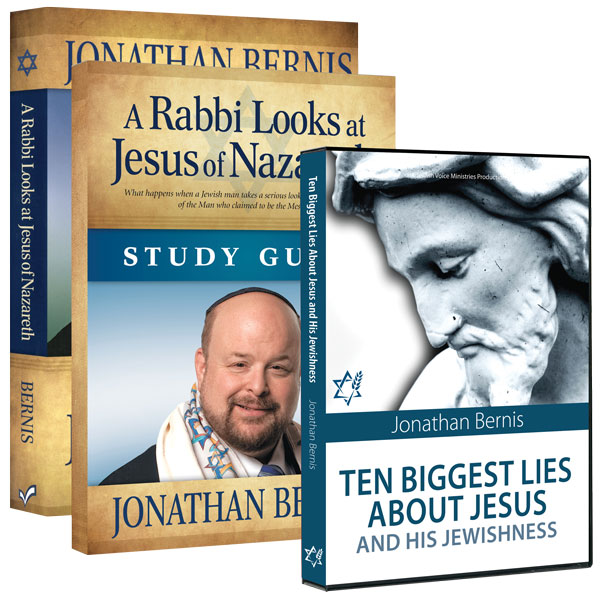 With your contribution of $40.00 or more
A Rabbi Looks at Jesus of Nazareth Package (2121)
This package includes:
A Rabbi Looks at Jesus of Nazareth
With warmth and transparency, Jewish Voice's own Rabbi Jonathan Bernis shares a compelling case for Jesus as Messiah and presents overwhelming evidence that can be traced to the Torah itself.
The 10 Biggest Lies About Jesus and His Jewishness DVD
In this powerful DVD teaching, Rabbi Jonathan Bernis goes straight to the Scriptures to reveal a historic an accurate picture of Jesus's life, teachings, and the Jewish culture that was His own.
A Rabbi Looks at Jesus of Nazareth Study Guide
This study guide will help you gain the answers to that question. It is intended to be used as a companion to A Rabbi Looks at Jesus of Nazareth. In it, you'll consider Jesus in the light of biblical prophecy, historical evidence, and what Jesus' contemporaries had to say about Him.
---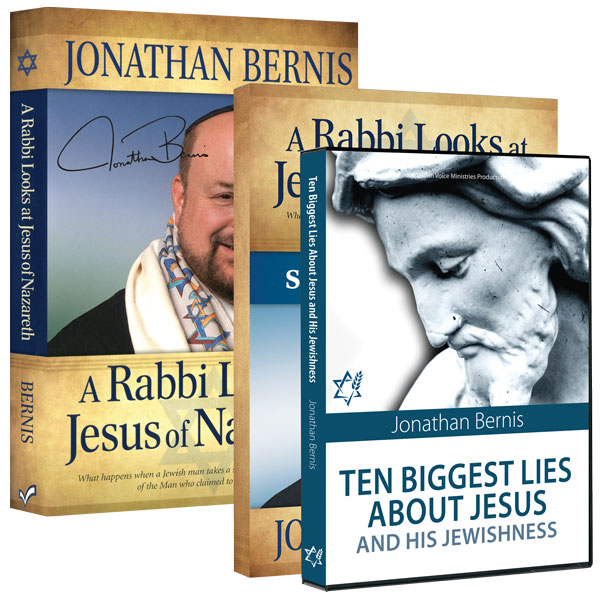 With your monthly contribution of $30.00 or more
A Rabbi Looks at Jesus of Nazareth Package (4170)
This package includes:
A Rabbi Looks at Jesus of Nazareth, personalized and signed copy
Autographed by Jonathan Bernis.
The 10 Biggest Lies About Jesus and His Jewishness DVD
A Rabbi Looks at Jesus of Nazareth Study Guide
---