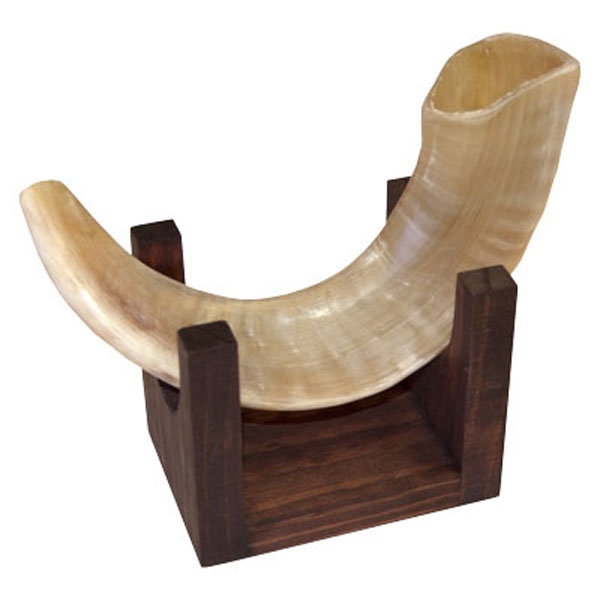 With your contribution of $75.00 or more
Small Shofar Package #1031
This package includes:
Small Shofar
This beautifully crafted wooden stand will display your shofar as a special keepsake and conversation piece. Made in the USA out of pine wood.
Small Shofar Stand
The shofar is the trumpet of Bible times. Used to announce the beginning of holy days such as Rosh Hashanah and Yom Kippur, it was also used by ancient Jewish people at the beginning of battle.
---