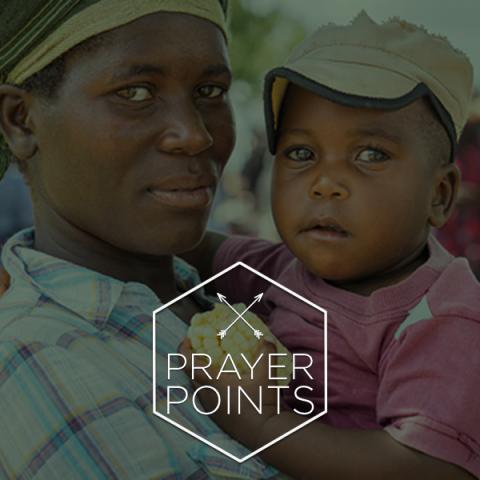 Our Outreach to Zimbabwe is starting now. Because the current need there is so great and so urgent, we are going immediately to provide humanitarian aid and share the Good News in over a half dozen different locations.
Our urgent response has left little time to solicit the prayer covering we know we need.
For a longer, more detailed prayer guide, click here.
Thank You
Your prayers make a difference! Thank you for committing to pray for our [[outreachLabel]] medical outreach. Please refer to your prayer schedule for your prayer commitment date and time.
Our outreach teams are greatly strengthened and encouraged in the field when they know their work is upheld by your prayers. Please join them in praying for:
Our staff and volunteer outreach partners to be fully prepared for this challenging opportunity.
Favor and protection upon every aspect and detail of the outreach.
All obstacles to be removed.
The spiritual atmosphere to be cleared ahead of time in this region of witchcraft, anti-Semitism, and other ideologies and forces that keep people's hearts locked in darkness. We believe He will open the heavens and rain down His mercy!
The Ruach HaKodesh (Holy Spirit) to go before us and prepare the people. May they be exhausted with anything they are putting their hopes in apart from God, so that a deep longing in their hearts causes them to be ready for good news - THE Good News of Yeshua!
Key people of great influence in the area to be saved early on in the outreach.
For an outpouring of salvations, healings, and deliverances!
Again, thank you so much for your prayers!