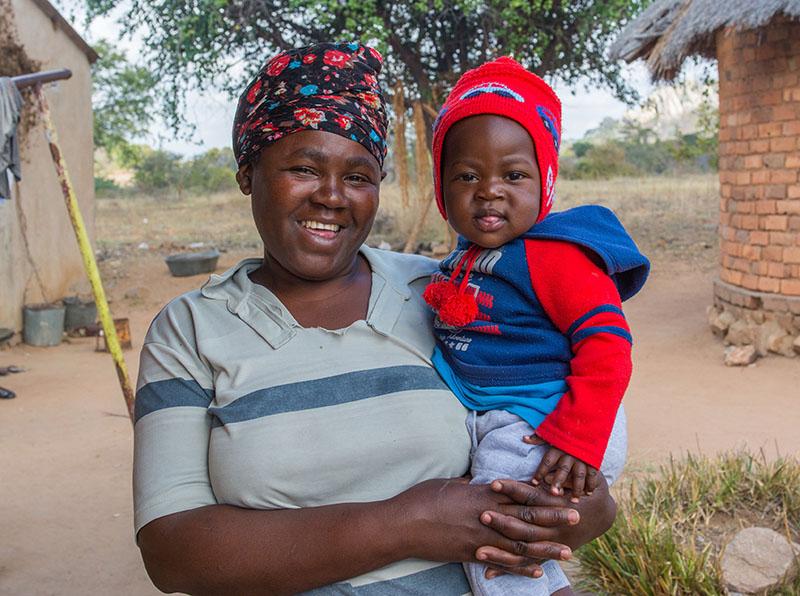 Saving lives, now and forever – thanks to your partnership!
In impoverished Jewish communities the world over, your gifts provide people with clean, safe, life-giving water.
Everyone needs water to live. In some parts of the world, people (usually women) must walk for hours each day to collect water for their families.
In our work in developing countries the world over, we regularly see that many Jewish communities do not have access to clean water.
In remote areas where we've found descendants of ancient Jewish tribes, access to any water is often limited. And the water that is available is not clean – which means it is the source of a wide number of diseases that debilitate and kill.
Unclean water has caused more deaths than all the wars in history combined.
A terrible choice: drink dirty water or go thirsty?
In the village of Mudanda, Zimbabwe, people were forced to either take water from wells overgrown with moss and full of floating contaminants . . . or to draw water from a stream polluted by animals, detergents and other poisons.
It was a terrible choice – but the people needed water to drink.
Those living in the village were so desperate, many would scoop out shallow depressions in the stream bed to collect water for drinking.
But drinking this bad water caused children in the village to suffer from a variety of intestinal problems. They also tended to have skin rashes.
Having clean water is a very big gift for us.

- Colin, Messianic congregation leader
According to Colin, a local Messianic congregational leader, these health issues have now been resolved – by using LifeStraw® filters provided, with your help, by Jewish Voice Ministries.
LifeStraws are simple, low-cost but extremely effective water filters that remove 99.9% of all bacteria, parasites and solid particles as small as two microns.
This means a LifeStraw® will remove almost all disease causing contaminants from any water source.
For 51 years, Jewish Voice Ministries has been caring for the many needs of Jewish people around the world. One of the ministries we believe God has called us to is to provide clean water in their remote communities around the world.
Providing clean water through LifeStraws – and ensuring greater health and freedom from disease – is itself a worthy service. But in the Jewish communities we serve, it means even more than that.
Earning trust, opening doors, transforming lives
Jewish people in the communities in which we serve are often persecuted and oppressed because of their beliefs and heritage. So they're slow to trust people who come from the "outside." But when Jewish Voice shows compassion by providing them with access to healthy water, they become more open.
In this way, we find that LifeStraws, which can help save people physically, can often open the door for us to share Living Water – the Good News of the Messiah who can bring them salvation forever.
Your gifts provide clean, safe drinking water for Jewish people in impoverished communities.
Categories