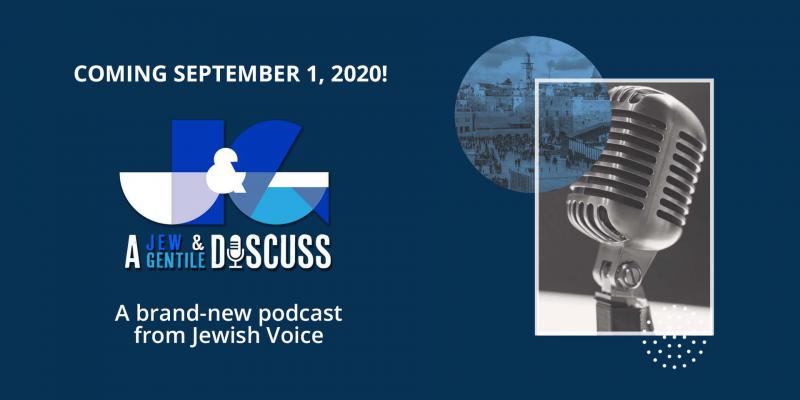 Coming September 1, 2020!
A brand-new podcast from Jewish Voice:
A Jew & A Gentile Discuss
---
One is Jewish. One is Gentile. Both believe in Jesus. Ezra Benjamin and Carly Berna from the Jewish Voice team join up on a podcast to explore life, faith and current events from a biblical viewpoint. And with their different religious backgrounds, they're going to disagree on some points.
You won't hear this kind of thing in your church or Bible study. Nothing's off-limits on A Jew & A Gentile Discuss.
You'll:
Hear straightforward and honest conversations from these two different perspectives
Learn intriguing information about prophecy, events in the Middle East and more
Enjoy special guests, surprising insights, and some of the amazing work God is doing around the world
In the first few episodes alone, they'll:
Tackle the differences between Messianic Judaism and Christianity, and
Break down misconceptions and pre-conceived notions between Jews and Christians
Trust us – you won't want to miss this podcast!
Sign up today to receive a launch reminder for A Jew & A Gentile Discuss – and get ready for some exciting conversations, beginning September 1 with a short introductory show.