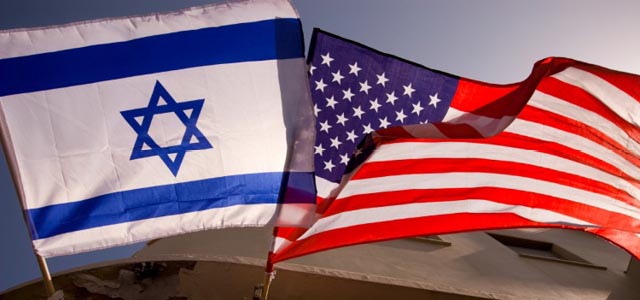 The United States has an established history of standing with Israel. Since President Truman supported the founding of the State of Israel in 1948, the U.S. has been a staunch ally of the Jewish State.
One of the biggest moments in recent memory happened three years ago. On May 14, 2018, in honor of Israel's 70th anniversary, the new U.S. Embassy opened in Jerusalem. This was after spending decades in its temporary home in Tel Aviv. I'm so thankful that even in the midst of the sweeping changes the new administration is making, they have recently affirmed that the U.S. Embassy will remain in Jerusalem.
America's continued recognition of Jerusalem as the de facto capital of the Jewish State is a powerful statement to the world of Israel's right to exist.
It's so important for us to continue this strong stance because Israel still has many enemies fighting against her. Some are more subtle – like countries within the United Nations which cast Israel as an aggressor against Palestinians. Some are far from subtle – like Iran, Hezbollah and Hamas – who openly call for Israel's destruction. In fact, as I write this, Iran may be closer to developing a nuclear weapon than ever before. And, unfortunately, anti-Semitism is an ongoing battle for Jewish people no matter where they live.
It is critical for you and me to stand with Israel and the Jewish people.
In doing so, we are part of God's historic and prophetic plan. The embassy move aligns with this plan to restore Israel with Jerusalem as her capital. It is part of a chain of events leading up to the return of Jesus!
And you and I can be part of more prophecies being fulfilled by declaring your support for Israel and her people right now. A key way you can do this is by sending a gift to support the work of Jewish Voice in Israel.
Our ministry to Jewish people in Israel has always been important, but the coronavirus pandemic and the economic shutdowns hit the country especially hard. So many who were just barely getting by – from Holocaust survivors to recent immigrants to single moms – found themselves in great need for even basic supplies like groceries.
Your support means we are able to step in and help meet these needs while sharing the Gospel. We want each person to come to know the love and hope of their Messiah, Jesus!
As my way of saying thank you for your gift of any amount, I would like to send you our "I Stand with Israel" Car Magnet.
I hope to hear from you soon. The only way this life-changing ministry can continue and prosper is with your support. Thank you.