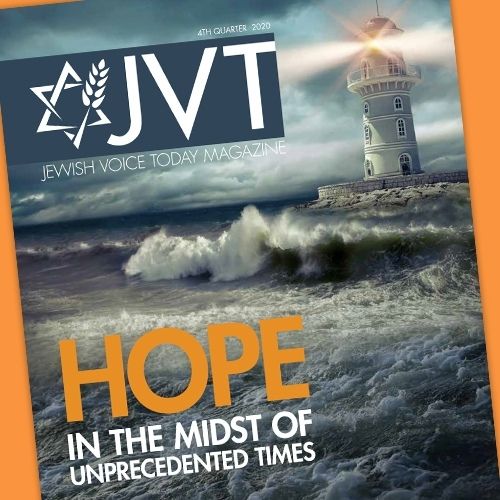 I have to share with you that, even in the midst of all the challenges we're all experiencing right now, my heart is filled with gratitude.
The work of Jewish Voice – meeting physical needs and sharing the hope of Yeshua (Jesus) with Jewish people worldwide – wouldn't be possible without you.
During the turmoil of these past several months, we have seen your generosity and felt your prayers. That's why this latest edition of Jewish Voice Today is focused on hope. Because of our Messiah, we have hope. And because of your ongoing support, hope is shared with Jewish people in need.
Throughout the first nine weeks of the coronavirus pandemic, a number of our staff members contributed to an online devotional series called Hope in the Midst. Now we have brought many of them together in this issue for you.
I pray God will use them to minister to your heart, and that as you read them you are encouraged and strengthened in your faith. And perhaps, after you've finished, you might consider sharing the magazine to encourage a friend or family member. We can all use a bit more hope right now.
In addition, I've written an article for you that brings together the topics of anti-Semitism and the upcoming U.S. election, including one of my own experiences with what I'm calling "The Oldest Hatred."
Again, thank you for your partnership. May you be blessed and inspired as you read this issue we've prepared for you.