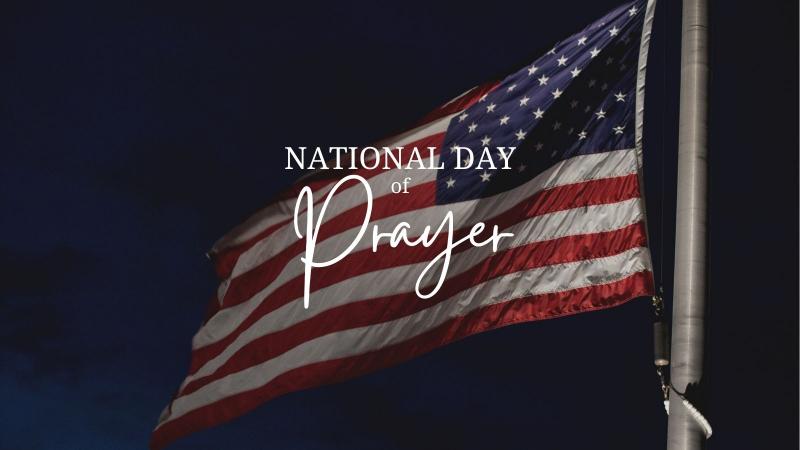 The National Day of Prayer in the United States was established to mobilize unified public prayer for America. Its focus is generally, and rightly, for government and leaders, the Body of Believers, current key issues, and other significant spheres of influence in our country. We at Jewish Voice will pray for all these things on the 2021 National Day of Prayer on May 6. But we'll also add a fresh direction based on the lens of ministry purpose that we look through. 
On this National Day of Prayer, we will also be praying for another vital element for our nation – one that is dear to God's heart – our fellow Jewish citizens and neighbors.
As you pray for our country, would you join us in praying for the Jewish people in the United States of America drawing on the three elements of the Jewish Voice mission statement as inspiration for your intercession? Let's pray!
Proclaiming the Gospel to the Jew First
"For I am not ashamed of the gospel, because it is the power of God that brings salvation to everyone who believes: first to the Jew, then to the Gentile." — Romans 1:16 NIV
Lord, may proclaiming the Gospel to the Jewish people of America, according to Romans 1:16, be a priority among Believers.
Lord, please break off any reluctance, fear, or even shame of the Gospel that would prevent us from sharing the Good News of Yeshua (Jesus) with Jewish people
Help Believers throughout the nation develop relationships and friendships with Jewish people that will lead to discussions about Jesus, life and death, knowing God, and salvation.
Bless and expand the effective influence of ministries and congregations who earnestly seek to clearly and humbly share the Good News with Jewish people
Prepare Jewish hearts to receive the Word as it is shared and proclaimed
Growing the Messianic Jewish Community
"So those who received his message were immersed, and that day about three thousand souls were added. They were devoting themselves to the teaching of the emissaries and to fellowship, to breaking bread and to prayers." — Acts 2:41–42
Lord, please cause the Messianic Jewish community throughout the United States to grow as in Acts 2:41-42.
Please bring fresh vision, resources and anointed leadership to Messianic Believers, congregations and ministries throughout our nation
Strengthen these individuals and groups with solid teaching, engaging fellowship, and abundant life in the Messiah
Give them a heart as well as strategies to reach others – far and near, Jew and Gentile – with the Gospel
Lord, bind together this movement in unity and love as never before – with one another and also with others in the Body
Engaging the Church Regarding Israel and the Jewish People
"Pray for the peace of Jerusalem — 'May those who love you be at peace!'" — Psalm 122:6
Father, please engage the Church in America concerning Israel and the Jewish people, as Psalm 122:6 exhorts.
Lord, please give key leaders, churches and movements in the United States revelation of Your heart, plans and purposes for Israel and the Jewish people, and help them influence others with this understanding
Dismantle the stronghold of Replacement Theology, and even anti-Semitism, still present in some parts of the Body – and in their place, sow truth and love regarding the Jewish people
Cause Gentile Believers to grasp a greater understanding of their purpose and role in Your kingdom even as they grow in revelation of Your plans for Israel and the Jewish people
Give each Believer in America a way to activate these revelations and engage in blessing the Jewish people and Israel
Praying right now for our nation
Lord, You say that You will bless those who bless Israel, the descendants of Abraham. May the United States of America be a strong ally for Israel with a tenacity, conviction and fervor that comes from You. And may the Church in America come to greater fullness in her understanding and commitment to see the Jewish people in our neighborhoods, cities and states saved through faith in Messiah Jesus. Help each of us to do our part to bring glory to You through blessing Israel and the Jewish people – because they are chosen by You and beloved. In Yeshua's name, Amen.
We hope you'll join us in praying through these prayer items on May 6, the 2021 National Day of Prayer and beyond.