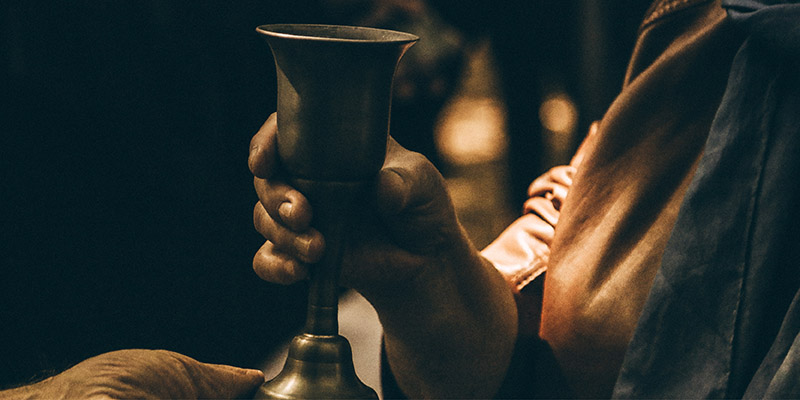 "Adonai gave the people favor in the eyes of the Egyptians and let them have what they asked for. So they plundered the Egyptians" (Exodus 12:36). 
God saved the Israelites out of bondage in Egypt and sent them off into the wilderness as free people. Our ancestors had to leave in a hurry – so much so that their bread didn't have time to rise, and they took the dough still in their bowls. Yet, even in their haste, they were able to take their livestock. Not only that, God instructed the Israelites to outright ask the Egyptians for their valuable articles of gold, silver and clothing – and Egypt obliged. God supplied the Israelites with an abundance as they set off into their new lives. 
Like the Children of Israel, we, too, have been supplied by God, equipped for the new life of freedom He has given us. Not only has He promised to take care of our practical needs for things like food and clothing, but He has also given us an abundance of spiritual riches.  
Scripture reveals that, through the Holy Spirit, God has blessed us with every spiritual blessing along with everything we need to live godly lives. He has supplied us with spiritual armor, spiritual gifts, His Word, and everything we need for doing His will and the works He has prepared for us.  
God provided for the Israelites as they left Egypt – and through 40 years of wandering – and we can trust Him to prepare us for our life journeys as well.  
"His divine power has given us everything we need for life and godliness, through the knowledge of Him who called us by His own glory and virtue" (2 Peter 1:3). 
Scriptures 
Exodus 12:34–38, Matthew 6:31–33, Philippians 4:19, Ephesians 1:3, Ephesians 6:10–17, 1 Corinthians 12:27–28, Ephesians 4:11–13, 2 Timothy 3:17, Hebrews 13:31, Ephesians 2:10, Deuteronomy 29:4  
Reflection Questions 
When we first place our faith in Jesus, we may not realize it at the time, but we embark on a journey. Take a few moments to look back on your life since then. 

How did God spiritually equip you for the various life events and challenges you've faced along the way?  

What has He supplied you with for your journey with Him?