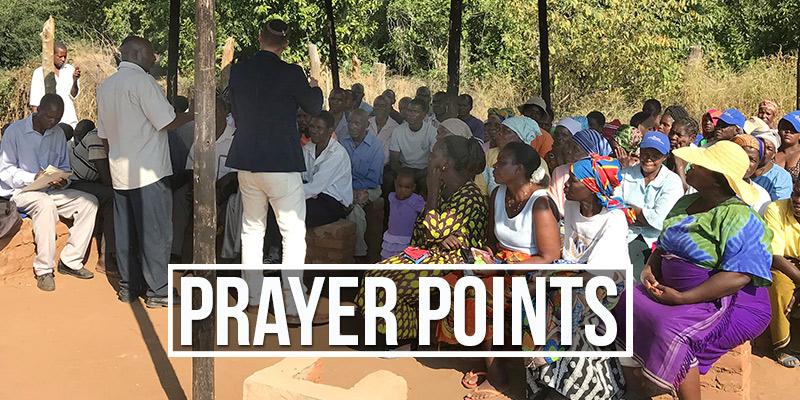 It's spring, and for Jewish Voice Ministries International, that means congregational visits. Leaders from our U.S. headquarters travel to Africa and meet with congregations that have "sprung up" as a result of the Good News going forth in Ethiopia and Zimbabwe.
When we bring medical and dental care in Yeshua's name to these nations, we also desire to see locally-led congregations form that can provide discipleship and fellowship for the new Believers. It's happening! Currently, more than 120 congregations in Africa are aligned with Jewish Voice.
Right now, two members of our Congregation and Leadership Development (CLD) team are visiting many of those congregations and their leaders located in several regions. During these visits, they will share times of prayer and fellowship and also provide teaching.
Please pray along with us as they meet with and minister to many people. Please pray for:
Wisdom, discernment, and enriching words from the Lord as they minister to minds and spirits ‒ as well as bodies ‒ through teaching, encouragement, and prayer
The Lord's mighty protection and accompanying angels on this trip ‒ and the same for their families back home
Operation in the anointing and authority that the Lord has placed upon them to "build up" and "set in order"
Grace from the Lord in using them to foster unity and cooperation among the growing movement of Believers in the Messiah in these regions
Their ability to be models of what it means to live out a biblical, kingdom culture and to equip local leaders to do the same
Their ability to recognize what the Lord is saying and doing in each congregation and identify those He is calling into new and deeper levels of leadership
We greatly desire that the brothers and sisters meeting with our two leaders will be blessed and edified. Thank you for your prayers that accompany our team to bring about lasting fruit wherever they go.
We pray:
Father, thank You for Your protection and favor over our two brothers enduring the rigors of travel while they serve, exhort, and love. As they pursue the things which make for peace, may those they meet be edified and equipped for ministry. May the leaders and congregations grow into greater and greater maturity and unity in Messiah Yeshua, effectively doing the work of ministry and seeing many more new Believers and disciples through their labors. In Yeshua's name, AMEN.