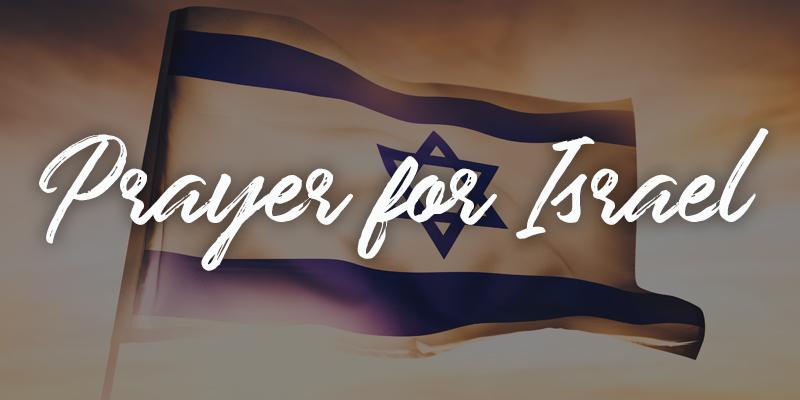 March 1‒7 Prayer for Israel
Israel Defense Forces (IDF) and Israel Air Forces (IAF)
Military service is mandatory in Israel for both male and female citizens over 18. Manning checkpoints on borders between Israeli and Palestinian areas are among the typical military functions, and these are often the sites of violent terror attacks. 
God, thank You for the men and women in Israel's armed forces. Please protect them as they guard the people and Land of Israel. Give them courage and discernment in carrying out their duties. From high-ranking officers to the newly enlisted, heighten their powers of observation and perceptiveness to detect advancing threats against Israel and her people. Provide them with timely and accurate intelligence to thwart all enemy plans against them. Give them the wisdom to respond appropriately to threats and attacks. May the intensity of their work create a hunger to know You and Your peace offered through Messiah.
March 8‒14 Prayer for Israel
Immigrants (Olim)
Many Jewish people around the world have a burning desire to "make aliyah," or immigrate to Israel. Doing so is a great joy, but it also comes with challenges. Once in Israel, immigrants – called olim (Oh-LEEM) – must learn the language, find work, form new relationships and integrate into Israeli society. Many struggle for years to assimilate while some never fully do.
Father, it is exciting to see You bringing about what Your Word foretold: You are gathering Your people from the four corners of the earth back to Israel. Please help these immigrants rise above whatever challenges they face in the Land that is both home and foreign to them. Help them learn the language and the skills they need to acquire sufficient employment. Provide for those who have fallen into poverty because they have not yet been able to integrate adequately. Lord, as You have drawn Your people back to Israel, bring them also to Messiah Yeshua (Jesus). 
March 15‒21 Prayer for Israel
Purim
Purim (PURR-ihm) is the most festive holiday on the Jewish calendar. It commemorates God saving the Jewish people from annihilation at a time when they lived under Persian rule. He elevated Esther, a Jewish maiden, to the position of queen "for such a time as this" (Esther 4:14). 
Father, thank You for the many times You have delivered Your people from destruction. Thank You for the Purim story and how it displays that Your mighty hand intervenes in the lives of Your people. Continue to protect Israel from her enemies today. While Purim is a time of celebration, may its spiritual meaning rise above the festivities so that all will contemplate how powerful, faithful and true You are. In these Last Days, use the Purim story to move people toward You, "for such a time as this."
March 22‒28 Prayer for Israel
Believers in Israel
Believers in Yeshua make up about 2 percent of Israel's population.
Father, thank You for the Body of Messiah in Israel. Though there are few, You indwell each one. Encourage these Believers and enlarge their faith. Strengthen them in Your Word. Heighten their hunger to study and "rightly divide" Your Word (2 Timothy 2:15). Help them to reach maturity in prayer, worship and wisdom. Give them favor in the Land. We ask that You will shine through them as an irresistible light among their neighbors, co-workers and friends, drawing all to the truth of Yeshua. 
March 29‒31 Prayer for Israel
Israel to come to know the Messiah
About half of Israel's Jewish population is religious, observing Jewish life to varying degrees along a spectrum ranging from Modern Orthodoxy to Ultra-Orthodoxy.
Lord, God of Israel, the religious Jewish people in Your Land want to know You. As Romans 10:2 tells us, they have a zeal for You, but they lack knowledge because they don't know Yeshua. Please open their eyes to see the Messiah that You promised to them in the Hebrew Scriptures. Show them Yeshua's fulfillment of the Messianic prophecies contained in the Scriptures. Let their minds be unable to escape these truths, and draw them to learn more. Remove the veil from over their eyes, and create in them a burning curiosity about Jesus. Bring Believers into their lives who will share the Good News and teach them what their own Scriptures say about Yeshua. Open their hearts to Him that they may come to believe.