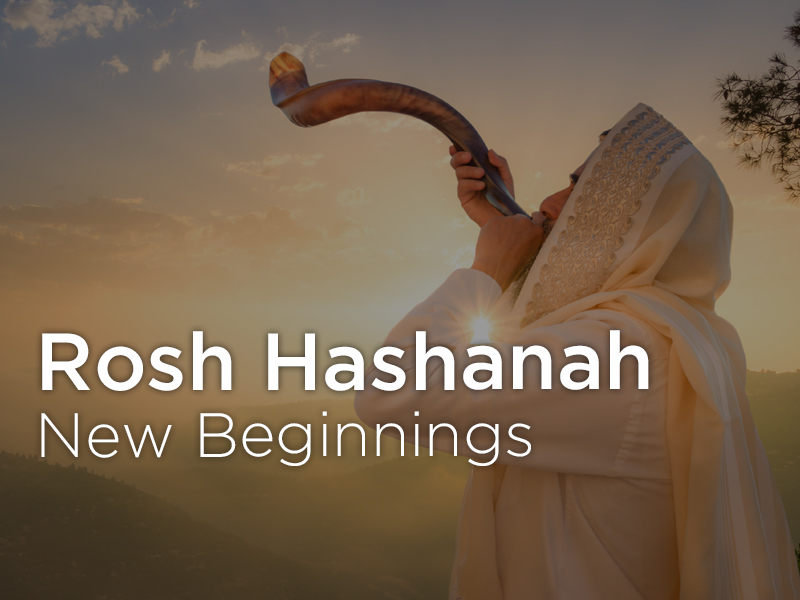 The New Year is like a reset button. It's a specific day when you can start fresh with renewed commitment and energy toward goals and dreams. The practice of making New Year's resolutions has been around for thousands of years. Some of the most common ones have to do with losing weight, exercising more, saving money, breaking bad habits and learning something new.
Annual inventories
Each day is a new beginning, yet, we can easily get lost in its ordinariness and lose sight of this gift. So, when the calendar marks a new year, it's a perfect time to take stock by reflecting on the previous 12 months and recommitting to good things for the coming year.
January 1 rings in a new year on the Gregorian calendar and is the time when most people make goals for the year ahead. Birthdays are another annual marker. Thoughts of turning a year older prompt many people to do this same kind of self-evaluation around their birthday. Then, there's Rosh Hashanah, the Jewish New Year that kicks off the Fall Feasts of the Jewish calendar and serves as a season of reflection and repentance.
Within one 12-month period, we have three compelling opportunities to conduct an annual inventory of our lives. What do we do? Should we use the same list three times a year? That seems a bit repetitive. Do we pick one annual marker and overlook the others? Our lives are full, so that makes for a lot to ponder all at once. What if we divided up our life areas and focused on different aspects at each of these annual milestones?
Divide and conquer
For example, at the Gregorian New Year, January 1, we could evaluate our lives and make goals pertaining to family, health and work. On our birthday, we can consider more personal aspirations related to relationships, rest, hobbies, and things that refresh us. On Rosh Hashanah, we focus on our spiritual lives.
Rosh Hashanah
That's what the Jewish New Year is all about – checking in with God for an inventory of our faith and faithfulness.
Beginning 30 days before Rosh Hashanah, Jewish people focus their attention on reflection and repentance, examining where they have gone astray and things from which they need to turn. We can do the same, making this time of year our season of spiritual renewal, our opportunity for a new beginning.
Intentional time
We all have problem areas in our spiritual lives. We know what those are. We also have ways we've turned from God to follow after other things, some of which we may not even realize. As we spend intentional time with the Lord around Rosh Hashanah, opening our hearts to hear Him address those things, we will hear Him calling us to return to Him.
That's what the word "repentance" means – return. It's turning from the wrong back to the right, from the harmful to the helpful. It's turning back to God Himself and all of His goodness given to us in the form of how He wants us to live.
Reflecting
So, let's get quiet before Him and listen at Rosh Hashanah. Here are some questions and prayers to consider during your time of reflection:
What do You want to say to me, Lord?
What do You want to bring to my attention?
Open my ears to hear You. Speak to me now and throughout each day of this reflecting season
Open my eyes to see where I have not trusted You, Lord
Show me where I have turned from You and relied on false things
Speak to me about my difficulty with __________
Show me more deeply why I struggle with ­­­­­­­­­­­­­­­_________
Is there a specific word, verse or call to obedience that You want me to focus on for the next year?
Repenting, Returning
As your thoughts shift to repentance, talk with God about what He would have you do:
What do You want me to do about ___________, Lord?

Lord, help me to turn from ___________ and come fully back to You, without resistance and with a trusting, grateful heart
Do You want me to make amends with anyone? If so, who and how?
What can I do to help keep me focused on what You have called me to this next year?
Let's take advantage of the fact that every day offers us a fresh start. As we step into another year, let's also spend intentional time going deeper with God about the state of our faith. In all the ways that you find you've turned away, both big and small, may you return to Him with your whole heart for an exciting new beginning.