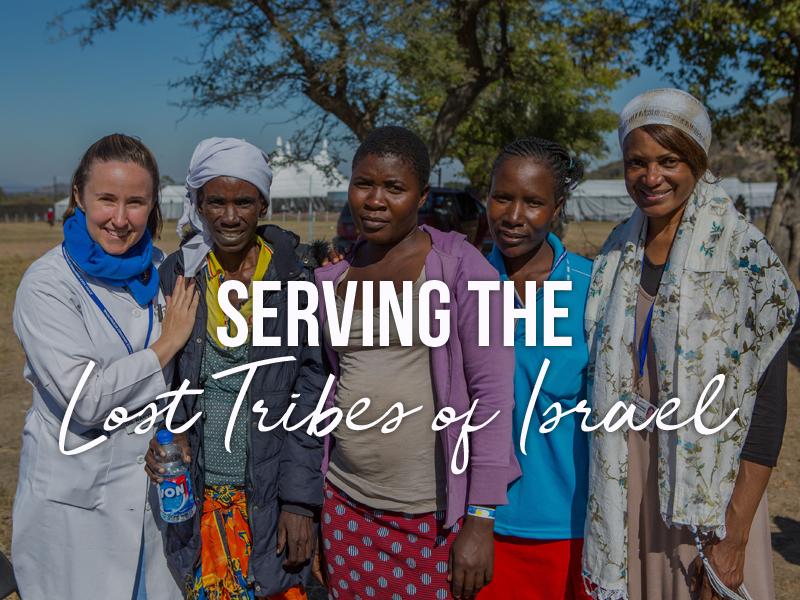 For more than 2,000 years, the world knew little about what happened to the "Lost Tribes of Israel." In the past century, many have, seemingly, been "found" – and those still very much identify themselves as Jewish in the lands to which their ancestors migrated centuries ago.
In 1998, Rabbi Jonathan Bernis, President and CEO of Jewish Voice Ministries International (JVMI), found them too. During a trip to Gondar, Ethiopia, he saw firsthand the poverty in which the Beta Israel Jewish people lived. At that time, Jonathan was heading a ministry he founded, Hear O Israel Ministries (HOIM), before the organization merged with Jewish Voice Broadcasts to become JVMI. In Gondar, he saw people living in desperate poverty. Many had leprosy. He learned there wasn't a single dentist within 300 miles – an impossible distance to travel for those in the area. He knew he had to do something to help.
The following year, Rabbi Bernis returned with a group of medical professionals. The 25-member team of doctors, nurses and prayer warriors was nearly overwhelmed as they served about 100 patients per hour. During their short trip, they treated 7,000 people. Jonathan reported in his HOIM newsletter, "I believe this Medical Clinic is just the beginning."
Indeed. It was the first of what would become many more week-long Medical Clinics ministering to the "Lost Tribes of Israel." To date, Jewish Voice has conducted 52 Medical Outreaches serving Jewish people in need, along with their neighbors, in Ethiopia, Zimbabwe and India. Nearly half a million people have received much-needed, no-cost medical, dental and eye care in the name of Yeshua (Jesus).
Most of the "Lost Tribes of Israel" that JVMI serves no longer go by the names of their original Jewish Tribes. Although many Ethiopian Jews believe they are from the Tribe of Dan, they are locally known by broader names identifying them as Jewish, such as the Beta Israel, Beta Abraham, Yibir and Gefat. The Jewish population known as the Lemba in Zimbabwe show clear ties to the Tribe of Levi. The name of the Jewish people in northeastern India – the Bnei Menashe – conveys their conviction that they are from the Tribe of Manasseh.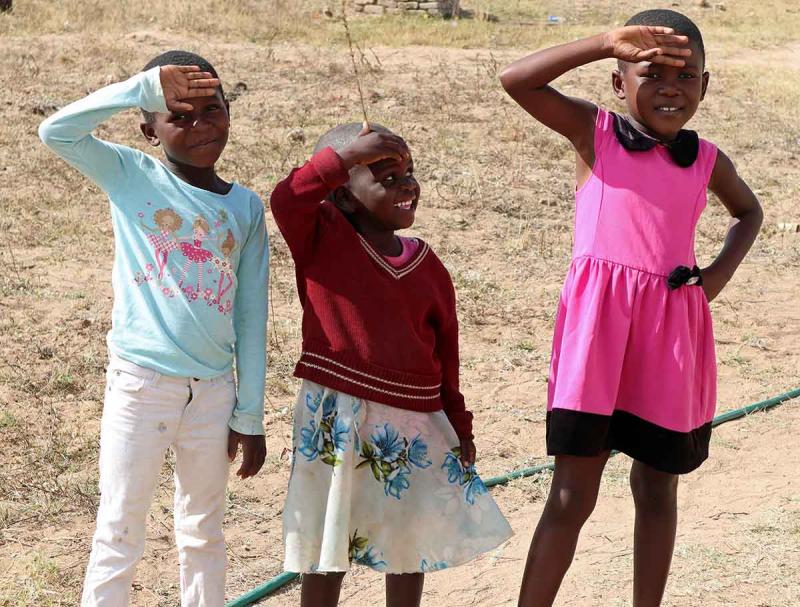 Beta Israel of Ethiopia
The Beta Israel – or House of Israel – live in northern Ethiopia. Jewish Voice has served these members of the "Lost Tribes of Israel" in Gondar, Tach Gayint and Enfranz.
During the 1970s and '80s, famine, war and Jewish persecution were so severe in Ethiopia that Israel sponsored several stealthy, mass airlifts to allow Ethiopian Jews to immigrate to Israel. In 1991, a new war threatened the safety of Jewish people, and Israel again stepped in. The Beta Israel were told to gather in Gondar if they wanted to flee to Israel. Thousands left their villages and almost everything they owned. Israel evacuated 14,000 Ethiopian Jewish people.
However, when the airlifts ended, several thousand Beta Israel remained stranded in Gondar living in refugee-like conditions. It was into this setting that Jonathan Bernis first brought desperately needed care and hope.
Today, the Beta Israel continue to endure poverty and persecution. Despite this, there is a thriving Messianic Jewish congregation in Gondar. They are engaged in reaching out to the Beta Israel in other parts of northern Ethiopia.
Beta Abraham of Ethiopia
The Beta Abraham originated from the Beta Israel, when they migrated south to the capital city of Addis Ababa. As persecution ebbed and flowed, many Ethiopian Jewish people hid their identity, observing their faith in secret or giving up its practices for fear of harsh consequences. Others were forced to – at least outwardly – convert to a form of Orthodox Christianity.
Jewish Voice first went to Addis Ababa in 2006, taking medical care to the Kechene neighborhood, where a significant number of Beta Abraham live. As a result, a robust Messianic Congregation formed that has established a number of subsidiary non-profit ministries. It has also planted new congregations in outlying towns such as Debre Birhan.
Jewish Voice conducted its first Medical Outreach to Debre Birhan in 2017 to serve the Beta Abraham from among the "Lost Tribes of Israel" living there. In October 2018, Jewish Voice conducted its first Medical Outreach to the Beta Abraham of Alamata.
Gefat of Ethiopia
The Gefat Jewish people are located in southern Israel. The Gefat are known locally as "Fuga." It is an insult and a testimony to the ongoing persecution, isolation and prejudice these Jewish people endure. Their oral history suggests their ancestors accompanied the Ark of the Covenant to its protected place – long believed to be in Ethiopia – and blew the shofar along its sacred route. Over time, indigenous people around them turned the Gefat's rich heritage as blowers of the shofar into the offensive term "Fuga" conveying a desire that they would "blow away" and be gone.
Jewish Voice first brought a Medical Outreach to the Gefat in 2011 in the city of Woliso. Today, there is a well-established Messianic congregation in Woliso, and JVMI has helped them plant several new congregations to reach Jewish people from among the "Lost Tribes of Israel" in the area.
Approximately 100 miles from Woliso is another Gefat community living in Hosanna. During the first JVMI Medical Outreach there, Outreach Partners treated more than 9,400 patients. Thousands came to faith in Yeshua (Jesus). Believers who visited the Prayer Tent heard Scriptures about God's love for the Jewish people and the everlasting nature of His covenant with them. Many of these Believers bowed on their knees in repentance seeking God's forgiveness for their prejudice against His people.
Yibir of Ethiopia
The Yibir (Hebrew people) are generally known to be located in Somaliland, an autonomous region in northwestern Somalia. However, Jewish Voice learned of a community of Yibir across the border in eastern Ethiopia, in a town called Jijiga. The Yibir are linked to the Beta Abraham, and many of them live in deep poverty, isolated and shunned by the prejudices of their neighbors. Jewish Voice conducted its first Medical Outreach to Jijiga in October 2018.
Lemba of Zimbabwe
A large portion of the Lemba population in Zimbabwe and South Africa have tested to possess Cohanim DNA. This clearly affirms their ties to the ancient people of Israel, particularly the Levites. The Lemba are located in several districts of Zimbabwe, and since 2012, Jewish Voice has held Medical Outreaches in Mberengwa, Buhera, Gutu, Masvingo, Chitsungo and Mudanda.
There are many Lemba Believers in Zimbabwe who have maintained their Jewish identity amid an evangelical or orthodox form of Christianity. They forbid intermarrying, practice circumcision, and obey Jewish dietary laws including using their own kosher butchers.
The Lemba, when Jewish Voice introduced Messianic Judaism to them, were elated to finally find worship that fits them as Jewish Believers in Yeshua. Since then, dozens of Messianic congregations have formed – 86 between 2012 and 2017, with several more planted in 2018.
Bnei Menashe of India
When the Bnei Menashe of India was "found," they called themselves Israelites rather than Jews.
Jewish Voice conducted its first Medical Outreach to the Bnei Menashe in 2008. Over the years, these Clinics provided medical care to more than 30,000 people and saw many come to new faith in Yeshua.
Much of the Bnei Menashe Jewish population has "made aliyah" (ah-lee-YAH) to Israel ‒ or have come to faith in Yeshua. Jewish Voice was privileged to minister the compassion and Good News of Israel's Messiah to these members of the "Lost Tribes of Israel" while the window of opportunity remained open.
JVMI serves the "Lost Tribes of Israel" as part of its overall vision to transform lives and see all Israel saved.
Learn more about the history of the "Lost Tribes of Israel" here: Who are the "Lost Tribes of Israel"?