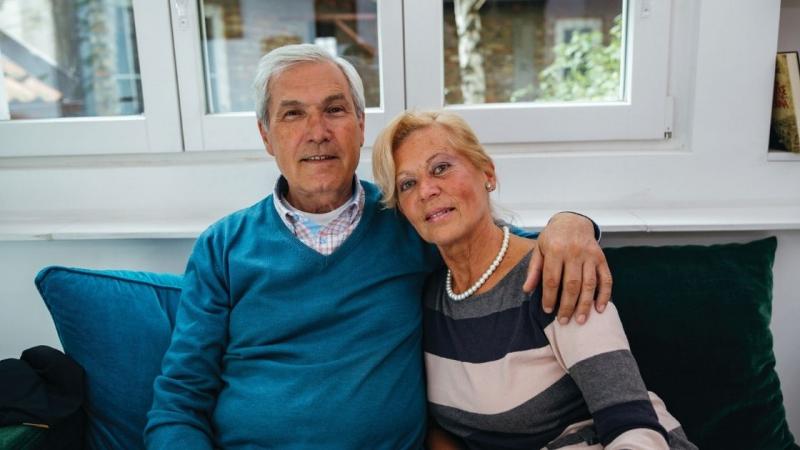 With all that's going on in our world, we are seeing an openness to the Good News among Jewish people unlike anything in recent times. I can think of no better time for you to take your support to the next level and give each month to provide real help and the eternal hope that only comes from knowing our Messiah.
Because of all of the challenges caused by the coronavirus, our Shalom Partners are more vital than ever as we continue to make adjustments to how we do ministry to meet urgent needs and share the Gospel with the Jewish people of Israel.
For people like you and me who care deeply about God's people, this is a huge opportunity to take action!
Together, in the name of Jesus the Messiah, we can provide real HELP and eternal HOPE to the Jewish people.
When you give an automated gift each month, you'll make an even greater difference for Jewish people in Israel and Africa who are fighting to survive against poverty and even persecution in some places. You'll help meet both critical spiritual and physical needs.
Shalom Partners provide practical help, including medical and dental care, eye care and access to clean water. But most important, you are giving Jewish people the opportunity to hear about their Messiah, Jesus!
Won't you take your place among our Shalom Partners today?
As a Shalom Partner, you'll provide consistent support that allows our ministry to meet needs without interruption, even in times of uncertainty like we are experiencing now.
Joining Shalom Partners also has important benefits for you. You'll receive:
Our Jewish Voice digital magazine, where you can read about current events in light of the Scriptures
Our weekly Middle East Update email which will keep you in the know about developments in Israel and throughout this region – and how they may affect you.
The Insider's Report, which is special, "insider" information that I only share with our most valued partners.
Free access to select digital books for convenient online reading on your own Shalom Partner portal
nd, if you sign up to give automatically every month by using your checking account or credit/debit card, we would like to send you our Jewish Voice Tote to say thank you. It's durable, lightweight and a great way to show your commitment and love for the Jewish people in your day- to-day life.
But the greatest benefit you'll enjoy, I believe, is knowing the eternal impact you'll make in the hearts of Jewish people who are open to the Good News.
Become a Shalom Partner today and help bring us one step closer to the day when, by God's grace, all Israel will be saved!