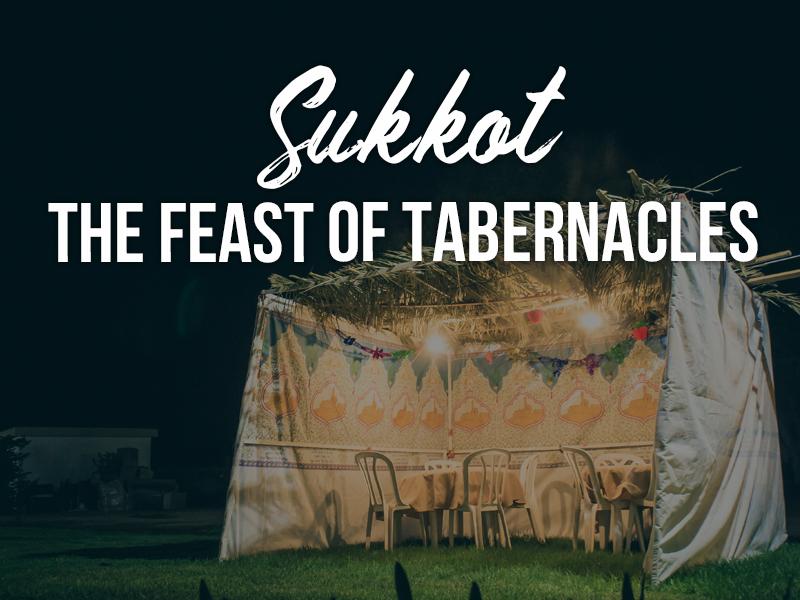 Have you ever gone camping – the kind where you sleep in a tent and go without electricity and running water? Close quarters, hard ground, no kitchen – the experience makes everyday tasks a little more difficult. Life while camping is a bit less comfortable, but it's worth it, right? 
Getting away from our usual routine and customary conveniences can refresh us. The simplified living can help us return to important thoughts that our regular lives tend to crowd out. We engage around the campfire at night, telling stories, laughing and drawing close to one another in ways that our fast-paced lives don't offer. 
This sort of pared-down living is part of the Jewish Feast of Tabernacles, called Sukkot (Soo-KOTE) in Hebrew. Sukkot means "booths" or tents. When God instituted the Feast of Booths, He required that Israel build temporary structures and live in them for the seven-day festival. He called Israel to remember and rejoice while living like their wilderness-ancestors. 
Rabbinic tradition says that a sukkah (SOUH-kah) be constructed of any material, with 3 sides walled in. The roof, however, must be made with organic matter, such as leafy branches. 
Sukkot was one of three annual pilgrimage Feasts for which all physically able Jewish males were required to travel to Jerusalem. They lived in temporary structures while they were away from home, doing without the conveniences they'd grown accustomed to having. 
Today, Jewish people around the world build sukkot in their backyards or on balconies, taking their evening meals, relaxing, entertaining guests, and even sleeping there. Sukkot are often decorated by hanging fresh fruit from the ceiling or along the edges as a symbol of God's provision and care. 
The booths remind us that the people of Israel dwelled in booths and tents upon the deliverance from Egypt. As we spend time in our sukkot, we can shed some of the bustle of everyday life and rejoice in God's presence and provision. Through the loosely woven roof, we can look up and see the night sky. We remember God's promise to make Abraham's descendants as numerous as the stars and rejoice in His faithfulness. 
During synagogue services, special ceremonies and prayers are performed including waving a lulav (LOO-lahv) bouquet, a gathering of leafy branches made from the four specific species outlined in Leviticus 23:40. The grouping includes a citrus-like fruit called the etrog (ET-trog), lulav (palm branches), willows called aravot (AR-a-vote), and myrtle.
This year, Sukkot begins at sundown on Sunday, October 13 and ends at sunset on Sunday, October 20. This Sukkot, take time to remember the various ways God has provided for you in the last year. Give Him thanks, and rejoice in His presence.
Get the Fall Feasts Infographic
Discover the meaning and wonder of Rosh Hashanah, Yom Kippur, and Sukkot with this specially designed infographic.