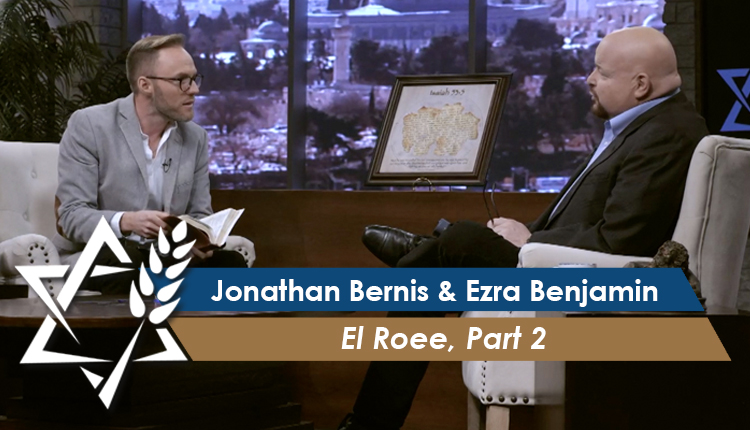 Jonathan Bernis and co-host Ezra Benjamin
Confessing the Hebrew Scriptures – El Roee, Part 2
November 2–8
Jonathan and Ezra continue their discussion about the power of God's Word to transform our lives, and especially as we speak it aloud. Reflecting on a name of God found in the book of Genesis, they share... encouragement about the God Who Sees you. He knows your name, knows your situation and loves you dearly. In troubled times, these are the assurances we need. Tune in to strengthen your faith and discover how you can stand strong, full of peace and assurance, as you confess the Hebrew Scriptures.
---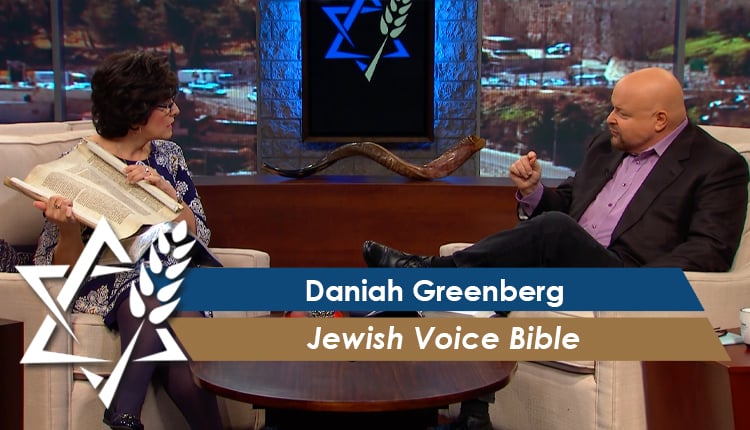 Daniah Greenberg joins Jonathan Bernis
JVMI Holiday Bible
November 9–15
The Bible is the most important book ever written. It is an eyewitness account of the most critically significant events in all of life on Earth. Discover how vital it is not only to read and meditate upon the... Holy Scriptures but also to study the original Hebrew context to increase your understanding and application of God's Word in your life. Join Jonathan Bernis and Daniah Greenberg as they introduce the Jewish Voice Bible, a Tree of Life Version Bible that is filled with additional features to enrich your faith. Daniah Greenberg is President of Tree of Life Bible Society.
---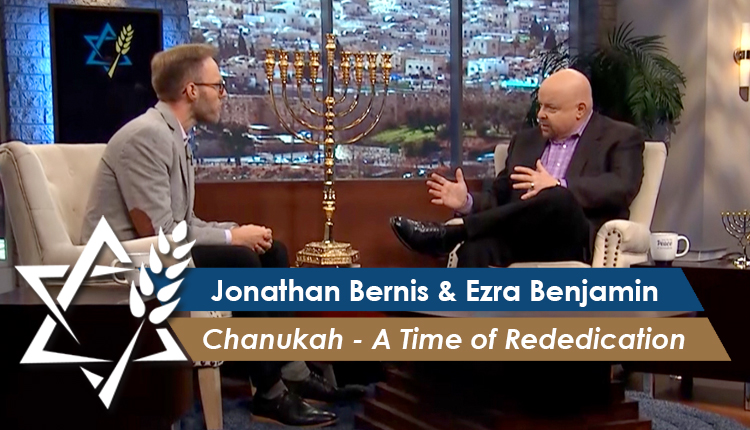 Jonathan Bernis and co-host Ezra Benjamin
Chanukah - A Time of Rededication
November 16–22
Is Chanukah the Jewish alternative to Christmas? Discover what Chanukah is about and how this Jewish holiday applies to every Believer in the living God. Rabbi Jonathan Bernis and Ezra Benjamin answer... compelling questions that many Believers have surrounding Chanukah and the historical books of First and Second Maccabees. Find out the direct correlation between the observance of Chanukah and our relationship with the Messiah of Israel, Jesus. Learn the difference between a menorah and a chanukiah, and see why this season is a perfect opportunity to rededicate your life to Lord. Receive tips to help you engage in this Festival of Lights alongside Christmas for a holiday season you'll never forget.
---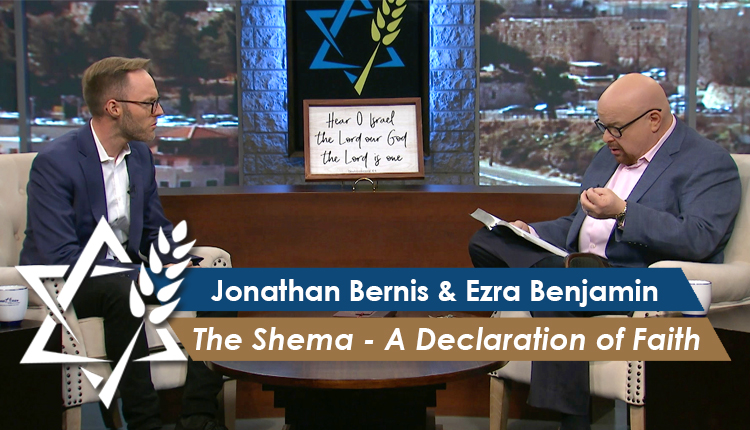 Jonathan Bernis and co-host Ezra Benjamin
The Shema - A Declaration of Faith
November 23–29
Jonathan and Ezra discuss the most important commandment in Scripture, one that sums up all the others. Discover how the Shema is not only ... the declaration of the Jewish people but also a universal confession of the Word of God. You'll gain a deeper understanding of the vital passage found in Deuteronomy 6:4–5 as Jonathan and Ezra explore the Hebrew words contained in it. You'll learn about the two prayers most often declared at Jewish gatherings and why – as Jesus confirmed – they are core to your faith as a Believer.
---