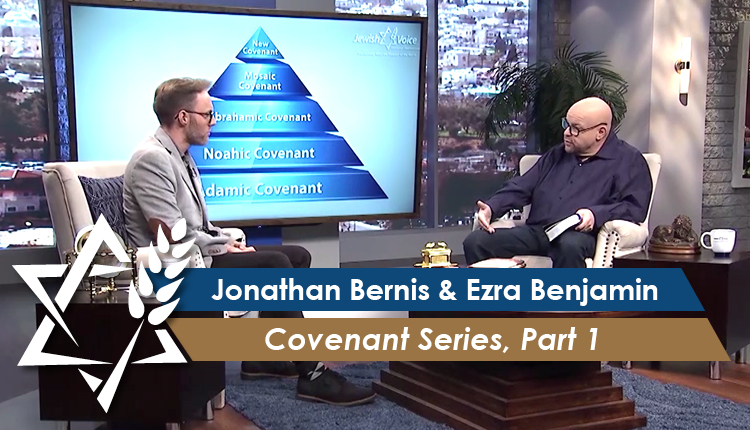 Jonathan Bernis and co-host Ezra Benjamin
Old Testament Covenants
March 1–7
God is faithful to keep the promises He has made with His creation. When He makes a covenant, He can be counted on to keep it. Discover the five covenants of the Bible and see how they build upon one... another. Jonathan and Ezra focus on God's covenants with Adam and Noah.
---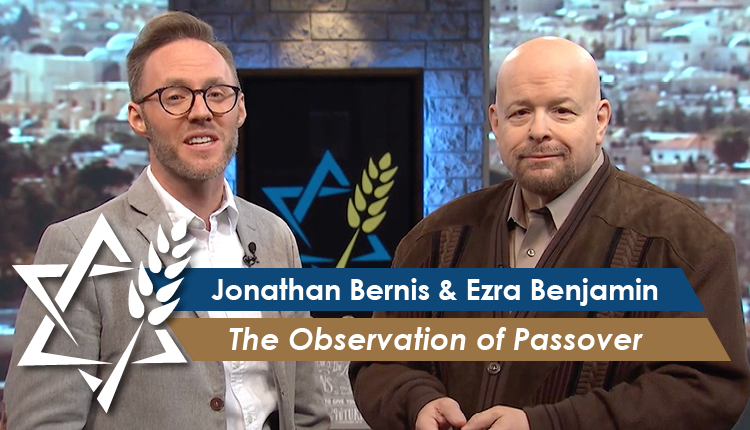 Jonathan Bernis and co-host Ezra Benjamin
The Observance of Passover
March 8–14
Jonathan and Ezra examine one of the most celebrated Jewish holidays. Passover commemorates God delivering the Israelites from slavery in Egypt. Join them as they explore the Scriptures and reveal how... the Passover Seder relates to the Last Supper Jesus observed with His disciples before He was crucified. You will gain a whole new perspective on why the Messiah is called our Passover Lamb. You'll also learn how to include your friends and family in a celebration of this anointed time.
---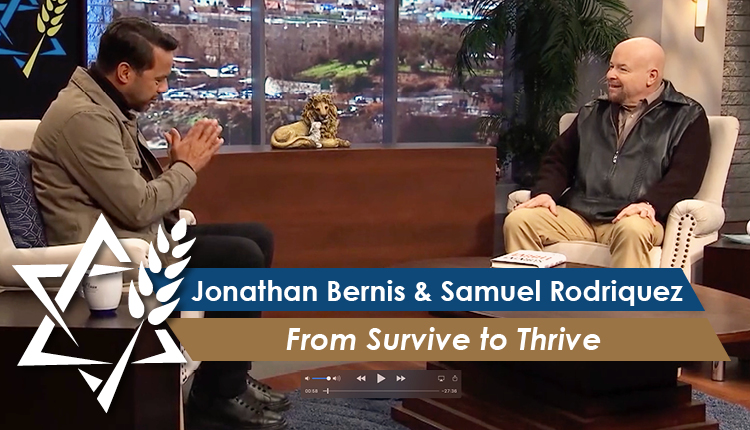 Samuel Rodriguez joins Jonathan Bernis
From Survive to Thrive
March 15–21
God doesn't want us to merely survive. He wants us to thrive! Pastor Samuel Rodriguez joins Jonathan Bernis to inspire you how you can flourish even through challenging times. You'll discover "the God of ... the process" and what it looks like to live in the abundant life Jesus spoke about in John 10:10. Life can be hard, but with the hope and strength God gives, you can thrive every day and be a blessing to others.
---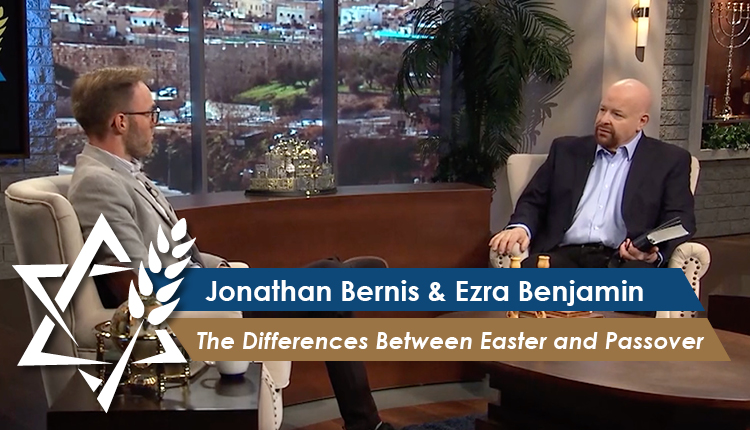 Jonathan Bernis and co-host Ezra Benjamin
Differences Between Easter and Passover
March 22–28
One's a Christian holiday, and one's Jewish, right? There's more than meets the eye when it comes to Easter and Passover. Jonathan and Ezra engage you in a fascinating discussion about the differences ...and also the amazing connection and parallels between Easter and Passover. You'll hear interesting facts about the Jewish and Gregorian calendars. You'll discover how Jesus fulfilled Bible prophecies from His Triumphal Entry to His resurrection as Jonathan and Ezra share prophecies from the Hebrew Scriptures. You'll be inspired by the God of Abraham, Isaac and Jacob, who sent His Messiah Jesus to take away your sin!
---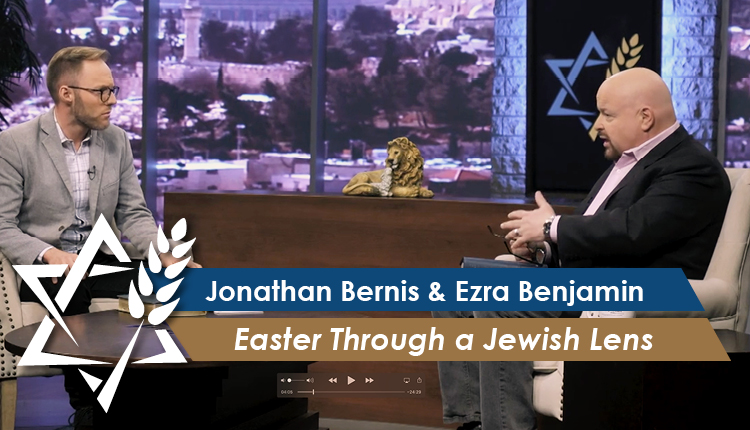 Jonathan Bernis and co-host Ezra Benjamin
Easter through a Jewish Lens
March 29 – April 4
Join Jonathan Bernis and Ezra Benjamin for an exploration of the Jewish context of Easter week that will make Easter more meaningful to you than ever before. You'll see how Jesus' suffering, trial, ...crucifixion and resurrection fulfilled detailed Bible prophecies about the Messiah. Gain fascinating insight into the famous painting of "The Last Supper" by Leonardo DaVinci, and discover the important difference between Easter and Passover. See why the resurrection is the cornerstone of our faith.
---