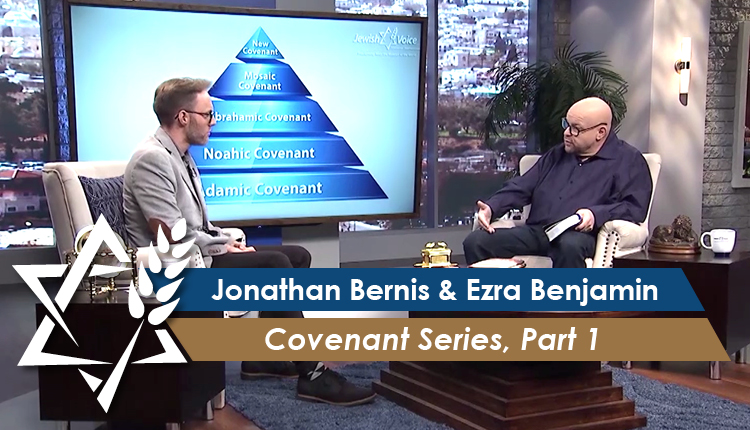 Jonathan Bernis and co-host Ezra Benjamin
The Covenants, Part 1
December 28 – January 3
God is faithful to keep the promises He has made with His creation. When He makes a covenant, He can be counted on to keep it. Discover the five covenants of the Bible and see how they build upon one... another in this first of a three-part series. This week, Jonathan and Ezra focus on God's covenants with Adam and Noah.
---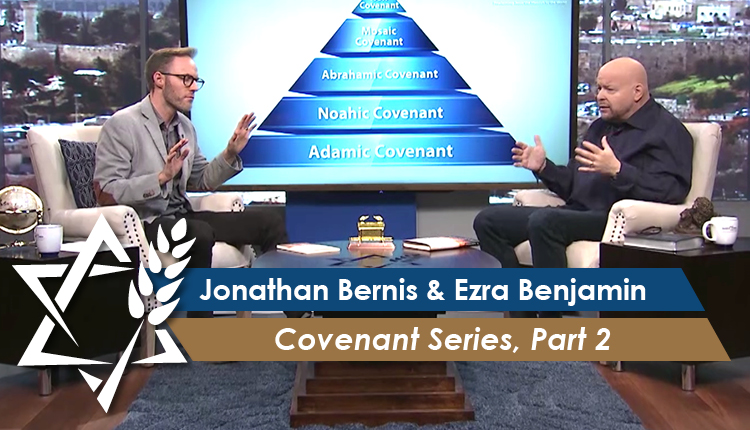 Jonathan Bernis and co-host Ezra Benjamin
The Covenants, Part 2
January 4–10
In Part 2 of this series on the biblical covenants, Jonathan and Ezra continue their discussion about God's faithfulness and the covenants He has made with mankind. This week, they shed light on the... Abrahamic and Mosaic covenants, which God established with His servants Abraham and Moses. You'll learn how each of His covenants builds upon the foundation of the previous.
---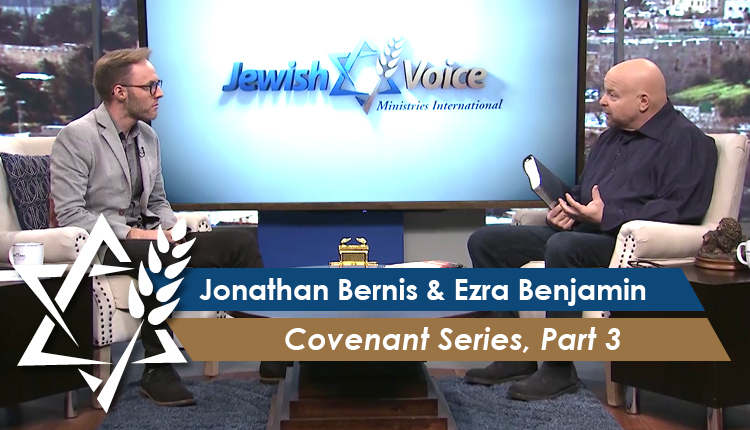 Jonathan Bernis and co-host Ezra Benjamin
The Covenants, Part 3
January 11–17
Jonathan and Ezra review and wrap up their conversation about the five biblical "contracts" God made with us in the Bible. You'll learn how the New Covenant was foretold through the prophet Jeremiah... and how it relates to the Mosaic Covenant, known as the Law. They discuss a harmful doctrine known as Replacement Theology and proclaim the wonderful Good News found in the New Covenant.
---
Jonathan Bernis and co-host Ezra Benjamin
Confessing the Hebrew Scriptures: El Roee, Part 2
January 18–24
Jonathan and Ezra continue their discussion about the power of God's Word to transform our lives, and especially as we speak it aloud.... Reflecting on a name of God found in the book of Genesis, they share encouragement about the God Who Sees you. He knows your name, knows your situation and loves you dearly. In troubled times, these are the assurances we need. Tune in to strengthen your faith and discover how you can stand strong, full of peace and assurance, as you confess the Hebrew Scriptures.
---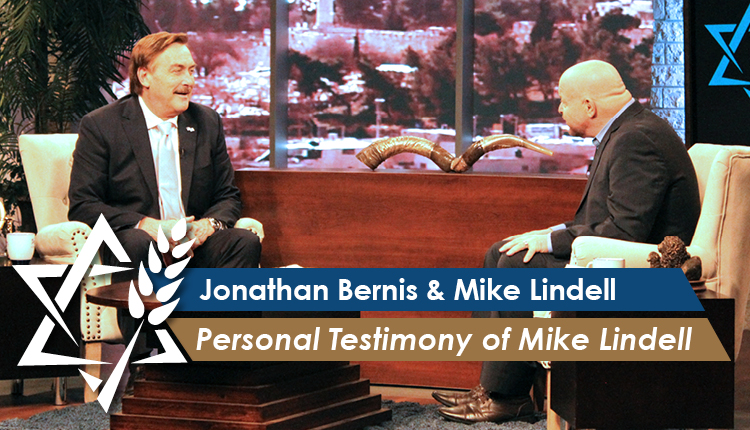 Mike Lindell joins Jonathan Bernis
Personal Testimony of Mike Lindell
January 25–31
How does God change a crack addict into the successful CEO of America's most famous pillow company? Mike Lindell shares his story of being addicted to drugs, deep in debt and struggling to keep... his life, family and business together when God intervened and completely turned his life around. At a time when people are looking for hope-filled stories, Mike's reveals there is nothing too big for the Lord.
---