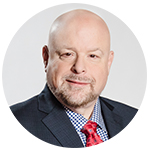 Rabbi Jonathan Bernis | El Ro-ee: The God Who Sees Me
July 1‒7, 2019                                     
God is El-Ro-ee, "the God who sees me." He doesn't merely watch you; God watches over you through eyes of love, grace and compassion to guide you to your unique destiny. Join Rabbi Jonathan Bernis for a special message he gave at Gateway Church in Texas where he shared a candid look at how he came to faith in Yeshua (Jesus) and the powerful transformation that occurred when he went from knowing about God to knowing Him personally. Discover how seeing yourself through the lens of your Creator will give you clarity, vision and hope and lead you to find your God-given purpose.
Daniah Greenberg | The New Jewish Voice Bible
July 8‒14, 2019   
The Bible is the most important book ever written. It is an eyewitness account of the most critically significant events in all of life on Earth. Discover how vital it is not only to read and meditate upon the Holy Scriptures but also to study the original Hebrew context to increase your understanding and application of God's Word in your life. Join Jonathan Bernis and Daniah Greenberg as they introduce the new Jewish Voice Bible, a Tree of Life Version Bible that is filled with additional features to enrich your faith. Daniah Greenberg is President of Tree of Life Bible Society.

Warren Marcus | The Ancient Priestly Prayer of the Blessing
July 15‒21, 2019
Guest Warren Marcus reveals the miraculous story of a small silver amulet discovered at an archaeological site near the Temple Mount in Jerusalem. It contains the oldest surviving reference to the ancient Hebrew Bible – a prayer of blessing that God Himself wrote. Learn how this prayer can bring you supernatural favor, protection, healing, and so much more.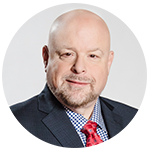 Rabbi Jonathan Bernis and Ezra Benjamin | The Importance of the Land of Israel
July 22‒28, 2019
It's remarkable that such a small sliver of land as Israel has had such a huge impact on humanity. Ezra Benjamin joins Jonathan Bernis to investigate the reasons why Israel, for generations, has been so fiercely fought over. Discover how the spiritual battle for the redemption of the Earth – and all of humanity – is centered in Jerusalem and why the restoration of Israel relates directly to Yeshua's return. Learn how the events unfolding in Israel affect you and why they should matter to all Christians. Ezra Benjamin is Vice-President of Global Outreach at Jewish Voice.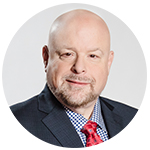 Jonathan Bernis & Ezra Benjamin | The Mezuzah, Part 1
July 29‒August 4, 2019 
Join Jonathan and Ezra for a fascinating look at the mezuzah. Discover why it is not merely a decorative adornment for the doorposts of Jewish homes, but a deep declaration with eternal significance. You'll gain insight into the historical and cultural roots surrounding this Jewish tradition and see why the custom has endured throughout generations. You'll learn why the Scriptures contained in a mezuzah apply to you as well as practical ways you can incorporate its symbolism to honor God and claim blessing over your home and loved ones.