Bob and Cindy are a lot like you.
They were facing the second half of their life and were looking towards enjoying their retirement years.
They had listened to the advice of financial advisors and had put things in motion that would help take care of their children for generations to come.
Yet, with all of their planning, Bob and Cindy knew that the Lord had a greater purpose for them and their financial resources.
As they prayed they asked the Lord:
"Will He return soon?"
"Will all Israel really be saved?"
"What is the future of ministries we support, like Jewish Voice?"
Bob and Cindy faced a very real dilemma.
How can the financial resources the Lord blessed them with in this life, continue to be a blessing to the ministries they support for generations to come?
Like many of our partners, Bob and Cindy decided to become Abraham Promise Fund partners with Jewish Voice Ministries.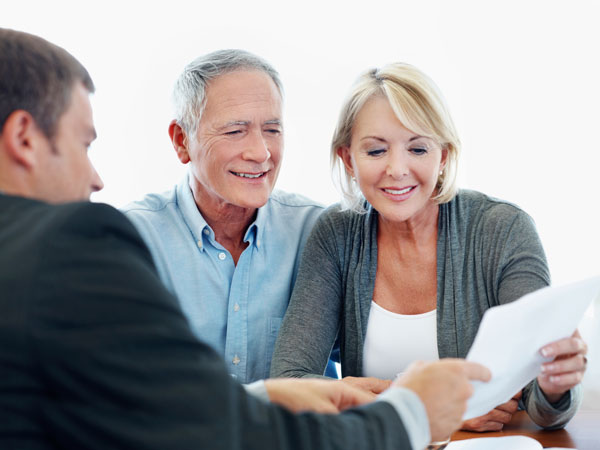 What is the Abraham Promise Fund?
The Abraham Promise Fund is a special fund for partners who decide to leave a legacy through Jewish Voice. This legacy ensures greater financial security for Jewish Voice and helps us continue to give clean water, humanitarian aid, and the Good News of Yeshua to hurting Jewish People around the globe.
As one of the few ministries helping Jewish People around the world receive both physical and spiritual assistance. In 2016 alone, Jewish Voice was able to help over 68,000 people in primarily Jewish villages in Ethiopia and Zimbabwe, receive much-needed medical care. Many were treated by doctors for the first time in their lives!
More than 4,500 of these precious people verbally professed that they received Yeshua as Messiah.
Bob and Cindy knew that by investing their future legacy with Jewish Voice their seed was going into good ground that will reap a harvest for years to come.
While I may not have all I desire, I certainly have all that I need, and there is peace within my soul that could only come from God. While receiving blessings from God is one of my favorite things in the world, pleasing God is my favorite, and pleasing Him gives me great joy. I believe it is impossible to love God and not love the People of Israel. Making Jewish Voice my annuity beneficiary is a tangible way of showing my love for God. I believe He is pleased.
Imagine yourself in Bob and Cindy's place...
Imagine what your legacy gift could bring to multiple generations of Jewish People who have yet come to know Yeshua as Messiah. Imagine knowing that the earthly treasures the Lord provided you would become an exponential blessing for future generations.
Imagine the vast multitudes of children that will finally have clean water because of your legacy.
Imagine the countless scores of hurting Jewish People who will be blessed, by your generosity ,to receive much needed physical healing through medicine and aid they did not have access to because of your legacy.
Imagine the many Holocaust survivors, whose dignity will be restored, letting them know they are not forgotten because of your legacy.
Finally, imagine the multitudes of Jewish people who will come to know Yeshua as Messiah because of your generous legacy gift.
Will you choose to be a part of this very special group of partners who have made the decision to dedicate their resources for Kingdom multiplication and used to bring the Good News of Messiah Yeshua to Jewish people for generations to come?
Like Bob and Cindy, please make the quality decision to consider your own legacy gift for Jewish Voice Ministries. You will be blessed for it.
Step 2
Jewish Voice will mail you an Abraham Promise Fund packet.
Step 3
Follow the simple step-by-step instructions in the Abraham Promise Fund packet.
Frequently Asked Questions