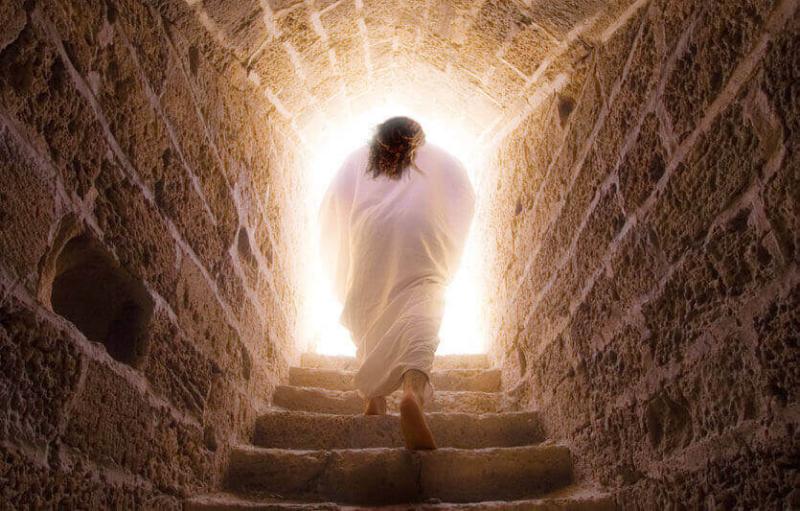 Statements Yeshua (Jesus) made about Himself:
"Do not think that I have come to abolish the Law or the Prophets; I have not come to abolish them but to fulfill them." (Matthew 5:17)
"The Son of Man is Lord of the Sabbath." (Matthew 12:8)
"...the Son of Man has authority on earth to forgive sins." (Mark 2:10, Luke 5:24)
"You are right in saying I am [the Son of God]." (Luke 22:70)
"I am the resurrection and the life. He who believes in me will live, even though he dies." (John 11:25)
"I tell you the truth, if anyone keeps my words, he will never see death." (John 8:51)
"No one takes (my life) from me, but I lay it down of my own accord. I have authority to lay it down and authority to take it up again. This command I received from my father." (John 10:18)
"My sheep listen to my voice; I know them, and they follow me. I give them eternal life, and they shall never perish; no one can snatch them out of my hand." (John 10:27-28)
"I and the Father are one." (John 10:30)
"I am the way the truth and the life. No man comes to the father except through me." (John 14:6)
A Few Verses from the Book of Romans:
Romans 3:23 says not one person is righteous. All have sinned and come short of the glory of God. Everyone is a sinner. No one can make it to Heaven alone. We need help, and that help comes from Yeshua, Jesus.
Romans 6:23 says the wages of sin is death, or separation from God. That means when you sin, you earn death and distance from God.
Romans 10:13 says all who call on the name of the Lord will be saved.
Calling on the Lord is as easy as ABC:
A. Admit your need and ask God's forgiveness.
"There is no one righteous, not even one... for all have sinned and come short of the glory of God." (Romans 3:23)
B. Believe in Yeshua and become a child of God by receiving Him into your heart.
"Believe on the Lord Jesus Christ and you shall be saved." (Acts 16:31)
"For God so loved the world that He gave His one and only Son, that whoever believes in Him shall not perish but have eternal life." (John 3:16)
"To all who receive Him, to those who believed in His name, He gave the right to become children of God." (John 1:12)
"Behold, I stand at the door and knock: if any man hear My voice, and open the door, I will come in to him and will sup with him, and he with Me." (Revelation 3:20)
C. Confess that Jesus is your Lord and commit yourself to Yeshua.
"If you confess with your mouth, 'Jesus is Lord,' and believe in your heart that God raised Him from the dead, you will be saved." (Romans 10:9)
"For whoever calls on the name of the Lord shall be saved." (Romans 10:13)
Calling on His name doesn't require fancy or eloquent language. He looks on the heart, and it is the heart that matters. All you have to do is be truly sorry for your sins and say a simple prayer.