Jewish Voice with Jonathan Bernis Television Show
Take a look at what's in store for you on the Jewish Voice TV show as we bring 2021 to a close.
Jonathan and Ezra present some fascinating topics to grow your faith this season. "Messiah and the Old Testament" will reveal the Bible as one continuous redemption story and help you share your faith with your Jewish friends. 
"The Significance of the Jewish Calendar" will help you understand God's fingerprints on the Jewish year, and you'll learn about God as "El Elyon" and "El Roee" in two more of the Hebrew Names of God shows. Jonathan and Ezra also discuss the biblical covenants the Lord established with His Chosen Ones in the Old Testament.  
Visit the Jewish Voice website for stations and upcoming shows.

A Jew & A Gentile Discuss – Podcast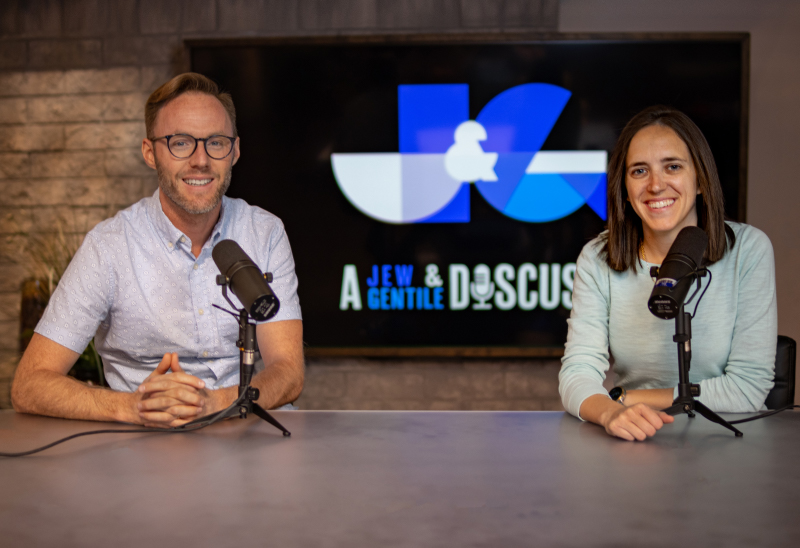 Season 1 is a wrap at the A Jew and A Gentile Discuss podcast, and we're mapping out Season 2. We can't wait to share more conversations with you. In the meantime, tune in to Listeners Choice as we highlight popular episodes from our first season. 
Check out the episodes below, along with other fascinating conversations wherever you listen to your podcasts. Or visit the A Jew & A Gentile Discuss website, where you can listen, leave feedback and submit questions.
Inside Messianic Judaism
S1 | E3     The Difference Between Messianic Judaism and Christianity
S1 | E20   The Difference Between a Messianic Congregation and a Christian Church    
S1 | E21   Behind the Scenes of a Messianic Congregation
S1 | E45   Gentile Christians: Where Do They Fit in Messianic Judaism?
S1 | E47   The Difference Between Jewish and Christian Worship
'Tis the Season
S1 | E18     Weird Holiday Foods – Christmas & Chanukah Edition
S1 | E19     Resolutions – Jewish and Christian Style