I recently received a phone call from a friend who informed me that he was standing with me in prayer for my family and our ministry.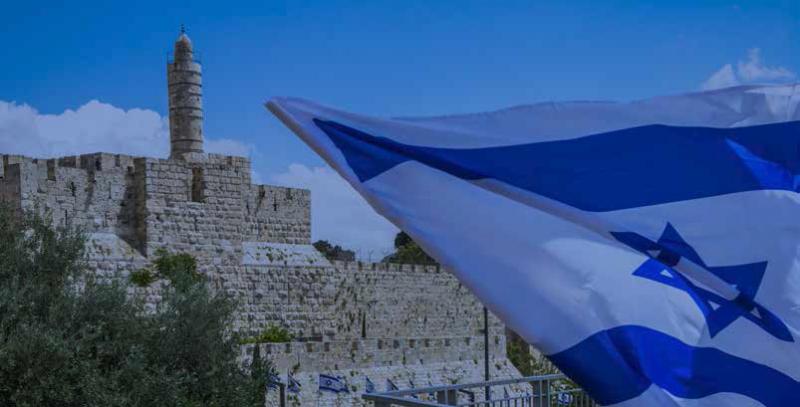 He expressed that he was daily praying for my wife, my children and me by name. He proceeded to ask about all of my children, deliberately asking how each of them were doing so that he could be more targeted in his prayers.
Immediately, this man was endeared to me as I realized that the purpose for his call was not based on a desire to get something from me, but rather because he had a desire to see my entire family strengthened and encouraged in our daily life.
If I, as an earthly father, could be so blessed by a man who told me he was praying for my children by name, how much more does our heavenly Father delight in knowing that we pray for and stand with the children of Israel, those whom He calls His "firstborn son" (Exodus 4:22)?
When the Church cares about God's firstborn son as He does, we can actually be hastening the day of the Lord's return. The truth of the matter is this: Yeshua can't return until Israel welcomes Him back.
It's my desire in this short article to give you four practical ways that you can bless the heart of Israel's Father – which, in turn, will prove to be a blessing to you. To make it easier to remember, each suggested activity begins with the letters "PR."
1. Pray – "Pray for the peace of Jerusalem: may they prosper who love you." — Psalm 122:6 NKJV
The one city in Scripture for which we're exhorted to pray is often the city that is entirely overlooked during our times of prayer. Isaiah 62:6–7 exhorts us to "give God no rest until He establishes Jerusalem and makes it a praise in the earth." I challenge everyone reading this article to take a few minutes each day to pray for the peace of Jerusalem. This verse clearly states that true prosperity is granted to those who demonstrate their love for Jerusalem through prayer.
2. Proclaim – "… proclaim, give praise, and say, 'O Lord, save Your people, the remnant of Israel!' " —Jeremiah 31:7 NKJV
Proclamation is a powerful tool that the Lord has given us to speak His truth into the atmosphere. In the same way that Yeshua (Jesus) came to "proclaim liberty to the captives," God's Word exhorts us to make proclamations of truth that line up with His Word.
One such example would be the proclamation of Jeremiah 31:7: "O Lord, save Your people, the remnant of Israel!" When our voice aligns with the Word of God, something not only happens in the heavenly place, but our hearts become ignited with the truth of God's Word. It's time for Believers to proclaim the truth of God's Word where Israel is concerned.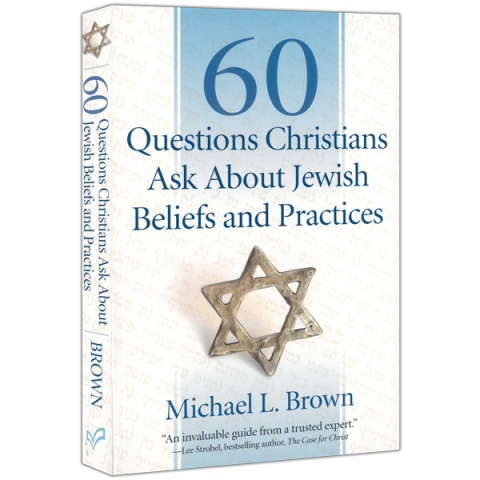 Filled with interesting stories and background information, Dr. Michael Brown's comprehensive guide answers the 60 most common questions Christians ask about Jewish people and culture. As a Messianic Believer, Dr. Brown provides articulate answers to questions about modern and historical Jewish practices and beliefs.
3. Provoke – "… salvation is come unto the Gentiles, for to provoke [Israel] to jealousy." —Romans 11:11 KJV
Do you realize that the Gentiles [nations] are called to provoke Israel to jealousy? Unfortunately, throughout the centuries, rather than provoking Israel to jealousy, the nations have provoked Israel to anger at the hands of people who have called themselves Christians.
The hallways of Church history are littered with the dust of anti- Semitism, and it's time for the Church to reclaim her ancient call to love and bless Israel.
4. Provide – "For Macedonia and Achaia have been pleased to make a contribution for the poor among the saints in Jerusalem… For if the Gentiles have shared in [Israel's] spiritual blessings, they owe it to [Israel] to share with them their material blessings." —Romans 15:26-27
I am deeply grieved that many of the funds raised for Israel never find their way into the hands of Believers. A major Christian magazine recently devoted an entire article to this tragic oversight. It's time that trend turns around, and we start lining up with the biblical mandate of Romans 15:27. It blesses my heart to hear that there are churches receiving regular offerings for the saints in Israel and funneling them through organizations that give directly to the Believers in the Land.
When the people of God pray for the peace of Jerusalem, proclaim with their voices what the Word says about God's heart for Israel, provoke Israel to jealousy by living holy lives and showing them God's unconditional love, and provide for the saints in Israel, we become a threat to the principalities and powers because we will be hastening the day of the Lord's return.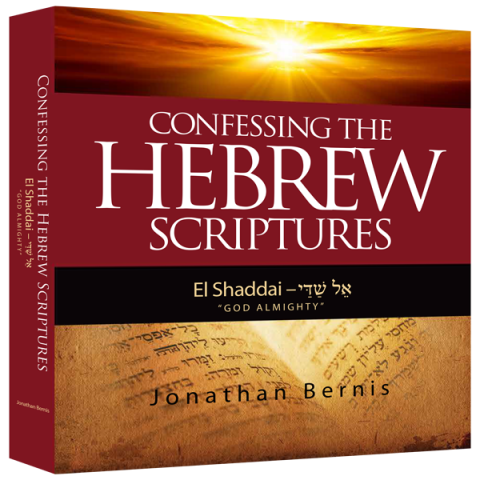 In this sixth edition in the Confessing the Hebrew Scriptures series: El Shaddai, God Almighty, you'll meditate on inspiring verses describing our sustaining Almighty God. This encouraging volume contains Old and New Covenant verses written in English, Hebrew and the transliteration from Hebrew.