"Behold, I will make Jerusalem a cup of trembling unto all the people round about, when they shall be in the siege both against Judah and against Jerusalem. And in that day will I make Jerusalem a burdensome stone for all people: all that burden themselves with it shall be cut in pieces, though all the people of the earth be gathered together against it." —Zechariah 12:2-3 KJV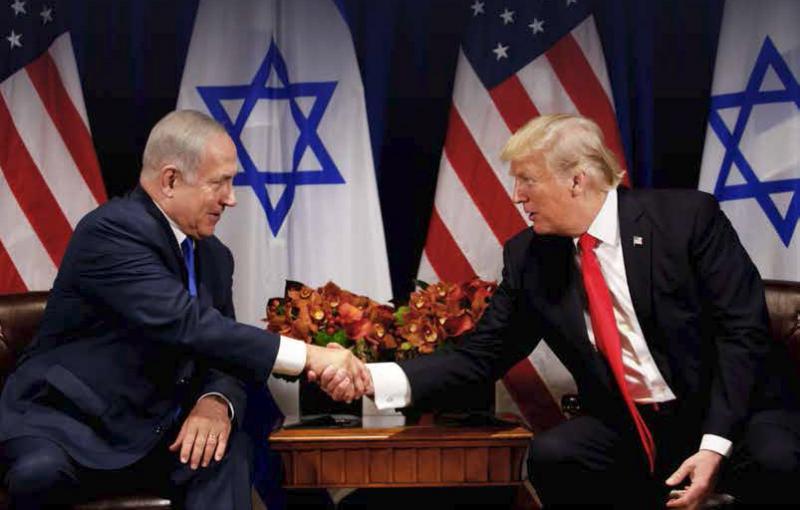 President Donald J. Trump is arguably the most pro-Israel president in history. He has proven this continuously.
He has shown his courage by fulfilling a campaign promise of calling for the U.S. Embassy to be moved to Jerusalem in a December 6, 2017, speech at the White House. He further declared that Jerusalem was the capital of Israel.
A majority of the U.S. State Department and Sunni Arab allies in the Middle East were in strong opposition.
Top-level representatives, including leaders from the 57-member Organization of Islamic Cooperation (OIC), came on December 13 to Istanbul to agree on a joint stance against the United States' recognition of Jerusalem as the capital of Israel. Turkish President Recep Tayyip Erdoğan presided over the OIC meeting in Istanbul and addressed the opening and closing ceremonies of the summit.
Palestinian President Mahmoud Abbas, Jordanian King Abdullah II, Azerbaijan President Ilham Aliyev, Bangladeshi President Abdul Hamid and Iranian President Hassan Rouhani are among 22 heads of state and government who were present at the summit.
Some 25 foreign ministers were represented, including Egypt, the United Arab Emirates, Morocco and Kazakhstan. Saudi Arabia was represented by Islamic Affairs Minister Saleh bin Abdul- Aziz Al ash-Sheikh.
The United Nations General Assembly (UNGA) voted 128 to 9, with 35 abstentions on Thursday, December 21, 2017, for a resolution demanding that the United States rescind its declaration on Israel.
None of these actions had any influence on President Trump's and Vice President Mike Pence's deep commitment to Jerusalem.
The Arab League may be concerned as well, but they need the United States' and Israel's help against Iran. Their survival is a priority. Iran has developed advanced missiles that put every Sunni country that borders the Persian Gulf at risk. Israel has become an ally with Saudi Arabia, Egypt, Jordan and the United Arab Emirates to contend with their mutual enemy Iran.
President Trump stated at the U.S. Holocaust Memorial Museum's National Commemoration of the Days of Remembrance event at the U.S. Capitol on Tuesday, April 25, 2017:
"This is my pledge to you: We will confront anti-Semitism. We will stamp out prejudice. We will condemn hatred. We will bear witness, and we will act. As president of the United States, I will always stand with the Jewish people, and I will always stand with our great friend and partner, the state of Israel."
Trump's Strong Support of Israel
Trump's Ambassador to Israel, David Friedman, and his son-inlaw Jared Kushner, both orthodox Jews, have contributed millions of dollars to the West Bank and are deeply committed to Judea and Samaria.
President Trump has said he favors a two-state plan, but that it is ultimately up to the Israelis and Palestinians.
He has an excellent relationship with Israel's PM, Benjamin Netanyahu
He threatened to stop funding the UNHRC (U.N. Human Rights Council) over calling Israel an apartheid state
His U.N. Ambassador, Nikki Haley, is bold and deeply committed to the state of Israel
Ambassador Haley condemned the U.N. for their obsession with Israel
His U.S. Ambassador to Israel, David Friedman, is a staunch supporter of Israel's biblical right to her land
His chief international envoy, Jason Greenblatt, is also a staunch Zionist
Son-in-law Jared Kushner's family financially supported settlement communities
He is committed to honoring the $3.1 billion in annual aid to Israel, despite deep cuts at the State Department, and has interest in providing even more
His strong security and defense teams fully understand that Iran is the main problem in the Middle East, and that they must be held accountable
Trump's Negotiation Strategy
He wants Israel to live in peace and security but, at the same time, is fully aware of the history of the talks and of the Palestinians non-deal actions
Bill Clinton and his team spent thousands of hours with Arafat, and Bush and Obama and their teams invested thousands of hours with Abbas. During that time, neither Arafat nor Abbas ever countered or accepted very generous deals offered or took responsibility for failed talks
If Abbas is still in power, he will continue to try to hide behind and/or align with the Arab League, which has their own domestic problems with which to contend. Trump will have more influence with the Arab League via supporting them against their greatest fear, which is Iran
Abbas' statement this past year that an Israeli-Palestinian peace deal is critical to the end of world terror was an absurd and false statement
Abbas has been in the thirteenth year of a four-year term as PA President; his Fatah party is in the minority, with the terror group Hamas leading the Palestinians and fully controlling Gaza, which they secured in their brutal Gaza War with Fatah in 2007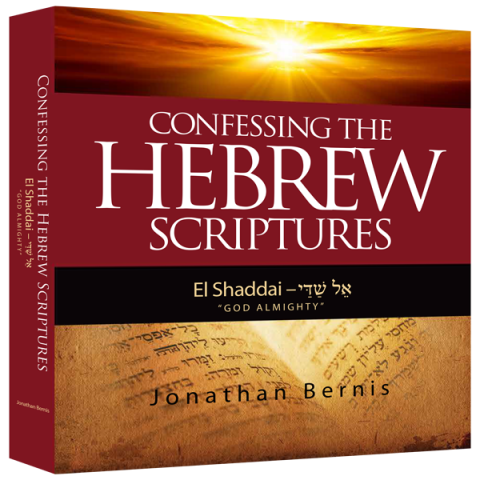 In this sixth edition in the Confessing the Hebrew Scriptures series: El Shaddai, God Almighty, you'll meditate on inspiring verses describing our sustaining Almighty God. This encouraging volume contains Old and New Covenant verses written in English, Hebrew and the transliteration from Hebrew.
Trump's Possible Regional Deal
It appears that Israeli PM Netanyahu and Trump may be looking forward to a comprehensive regional deal with security cooperation that would also require a demilitarized Palestinian Authority and their acknowledgment of Israel as a Jewish state. The Palestinians have never been willing to accept the latter two contingencies and probably won't again. But that very well might stop Israel from making peace with the Sunni Arab countries sponsored by President Trump to confront the region's number one threat, Iran.
Trump is a dealmaker, but he is also pragmatic. He may have been initially enamored by the elusive dream of being the world leader who brings peace, but reality usually sets in.
There is no doubt that President Trump supports Israel and her right to live in peace and security, but the Bible says God gave the land of Israel to Abraham, Isaac, Jacob and their descendants. The biblical heartland of Judea and Samaria is not to be an Arab State, and East Jerusalem is not to be the capital of such a state.
Additionally, the Obama administration's empowerment of Iran, misguided decisions in Iraq and Afghanistan, and noncommittal stance on the Israeli concerns in the Middle East have given Russia the opportunity to fill the void. The Trump administration gave Russia a chance to be part of their U.S., Israel and Sunni Arab coalition last year rather than being aligned with Iran and Syria. Russia wasn't interested and wants to maintain their independence and agenda, which could lead to the fulfillment of prophecies in Ezekiel 38–39, Jeremiah 49:35-39, Isaiah 17:1 and many others.
We are living in the final days prior to the Messiah Yeshua coming to Jerusalem to reign for a thousand years, of which the Jewish prophets Isaiah, Jeremiah, Joel, Daniel, Ezekiel and Zechariah spoke. Furthermore, very few people understand the significance of these biblical times.
Or maybe the Daniel 9:27 final-day covenant is in the works through a regional deal, setting the stage for the anti-Christ to come forward with the eventual final solution to be followed by Armageddon, the final battle for Jerusalem, followed by Yeshua's return to Jerusalem.
"He which testifieth these things saith, Surely I come quickly. Amen. Even so, come, Lord Jesus." —Revelation 22:20 KJV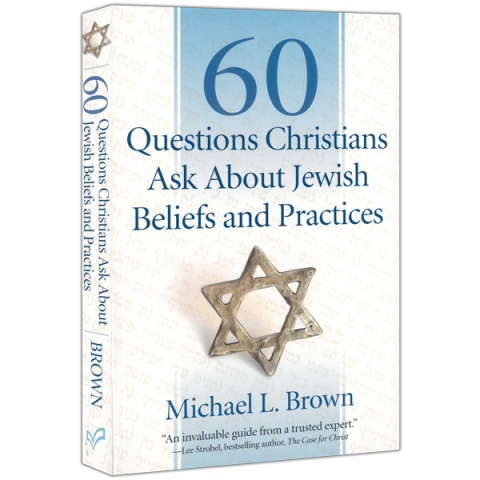 Filled with interesting stories and background information, Dr. Michael Brown's comprehensive guide answers the 60 most common questions Christians ask about Jewish people and culture. As a Messianic Believer, Dr. Brown provides articulate answers to questions about modern and historical Jewish practices and beliefs.