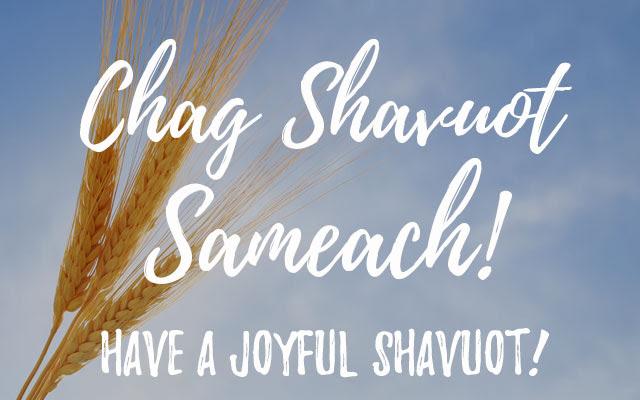 God gave us the Torah,
His Word and instruction,
on Shavuot in the wilderness.
God put His law in our hearts
when He gave us the Holy Spirit 
on Shavuot after Yeshua's death.
May you be filled with
the wonder of His Word and
the power of His presence
this Shavuot.
Chag Sameach!  •  Joyous Holiday!
Click here to learn the history and importance of Shavuot.
Think you know Shavuot? Take our fun quiz.