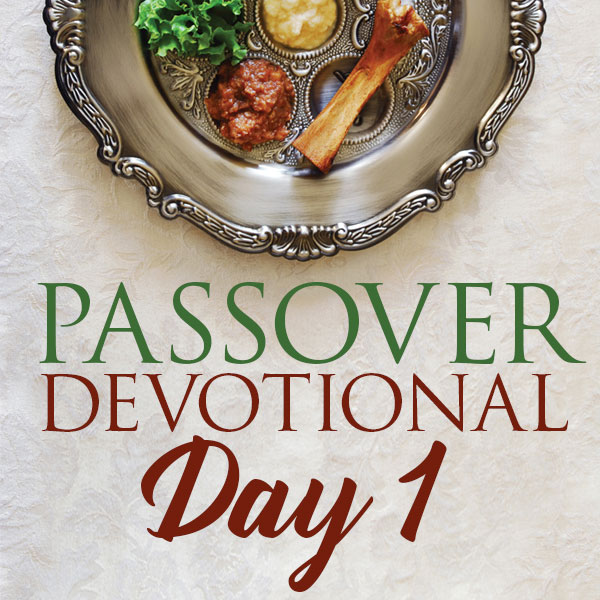 Yeshua, Our Passover Lamb – Passover Devotional 1
"Tell all the congregation of Israel that on the tenth day of this month, each man is to take a lamb for his family…your lamb is to be without blemish. You must watch over it until the fourteenth day of the same month. Then… slaughter it at twilight."
―Exodus 12:3-6
God was preparing to rescue the people of Israel from centuries of slavery in Egypt. One final plague was to come over the land, and God prescribed the way that the Jewish people could be saved from the death about to come. A lamb must be sacrificed. The lamb was to be perfect, without spot or blemish. Innocent. Taking special care and keeping close watch over their selected lamb for four days must have made it difficult for the family to see it die for their sakes. There was no other reason for it to die but to spare the Hebrews from the judgment of death in the land of Egypt. There was no other way.
That Passover night foreshadowed a much bigger rescue to come and a more profound sacrifice on behalf of the object of God's love: the children of Israel and all of mankind. Yeshua came to earth for one reason. He came to sacrifice His life to save ours. He was perfect, without sin, and through His sacrifice, He offers deliverance from the power of sin in our lives. There is no other way. Yeshua is our Passover Lamb.
God set forth Yeshua as an atonement, through faith in His blood, to show His righteousness in passing over sins already committed.
―Romans 3:25
…for Messiah, our Passover Lamb, has been sacrificed.
―1 Corinthians 5:7
Yeshua, thank You so much for making atonement for my sins! Thank You for willingly sacrificing Yourself so that I could be made clean and right before God. You, in Your innocence and perfection, died for my guilt and sin. You rescued me from "the wages" of my sin and gave me eternal life instead (Romans 3:23). Thank You so much for this profound miracle and gift!
Get the informative Passover Seder Plate Infographic!
Learn more about Passover, here: 
Yeshua, Our Passover Lamb – Passover Devotional 1
He Heard the Cry of Our Affliction – Passover Devotional 2
When I See the Blood – Passover Devotional 3
With Outstretched Arm – Passover Devotional 4
If God Had Not – Passover Devotional 5
Free Indeed – Passover Devotional 6
Freed to Serve A Good Master – Passover Devotional 7