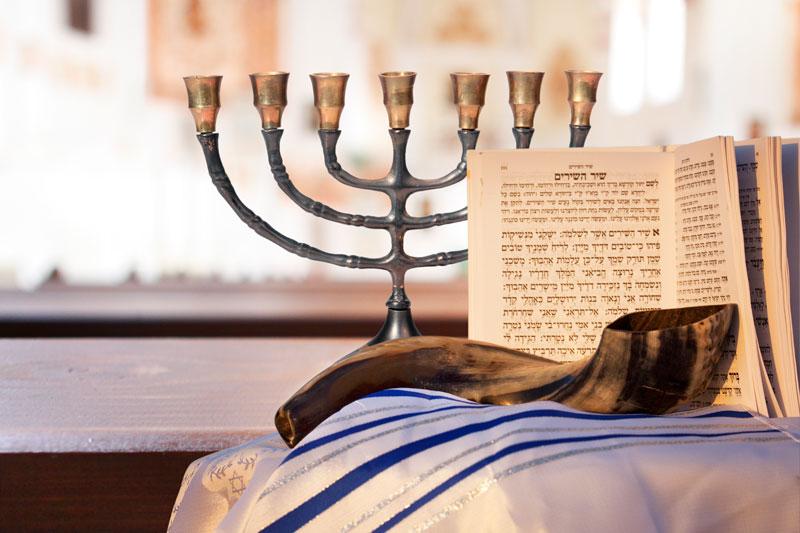 What are the Jewish holidays? They are listed at the end of this page in calendar order. However, they aren't on the same day every year. Why? It all has to do with calendars and history.
The Jewish calendar vs. the Gregorian calendar
The Gregorian calendar is the most familiar calendar to much of the world. A Gregorian calendar year contains 365 days, begins in January, and runs through December. The day begins and ends at midnight.
The Jewish calendar is based on the lunar cycle that was set forth by God in the Hebrew Scriptures (Old Covenant). The Jewish calendar year contains 360 days running from the months of Tishri through Elul. On the Gregorian calendar, Tishri falls in either September or October and Elul in August or September. Also, in the Jewish calendar system, a day begins and ends at sunset.
It can be rather tricky when converting the dates and order of Jewish holidays to the Gregorian calendar. When holidays are listed in Jewish order, they span two Gregorian years, with Rosh Hashanah (the Jewish New Year) in September/October and Tisha B'Av and the month of Elul closing out the Jewish year in August and September/October.  When listed by Gregorian year, the Jewish holiday list begins with Purim (in March) and ends with Chanukah (in December), and the Jewish New Year arrives in September/October.
We've listed them here in the Jewish calendar order. Holidays marked with a * are those prescribed by God in Leviticus 23. The remaining holidays included here mark other important biblical or historic Jewish events. Click on the links below for more information.